Bondee is the latest big app to catch on among gamers. While games like Roblox, Mobile Legends or Gacha Nox continue to be a trend, this new title has become one of the most viral today. And, knowing him, it's no wonder.
But what exactly is Bondee? Below we explain everything we know about the app, which is very reminiscent of games like The Sims or Habbo Hotel, but in 3D and with different functions and updated to the new times.
What is bondee?
Launched on January 17, 2023, Bondee is defined as a social application in which you can create a virtual avatar to interact with. The game is developed by the company Metadream, based in Singapore, and is characterized by a metaverse in which you can do multiple activities.
In Bondee there are no winners or losers, but it is a life simulator with the goal of "living with your friends" through a virtual world full of possibilities. Users can do everything: chat, interact with each other with different options, play games and visit other players' homes.
This unique title combines gaming and social networking to create an experience that they consider to be completely new. The basis is to create your virtual avatar, with which you can connect with up to 50 of your friends in a digital space known as a virtual square. In addition, one of its most famous options is to dress up and customize the avatar, with hundreds of options to make it to your liking.
Bondee comes from True.ly, an application that the company Metadream bought in May 2022. Since then, it has optimized, changed and improved it to create what we now know as Bondee.
How to download bondee
To download Bondee, all you have to do is find a clean file of the application and download it. At Softonic we offer you the Bondee APK so you can download it quickly and easily.
The problem with Bondee comes, however, with its registration process. Once you download the game, you must complete several forms with all your information as a player. Once you have completed them, you will be able to access the game and, finally, create your avatar and start playing.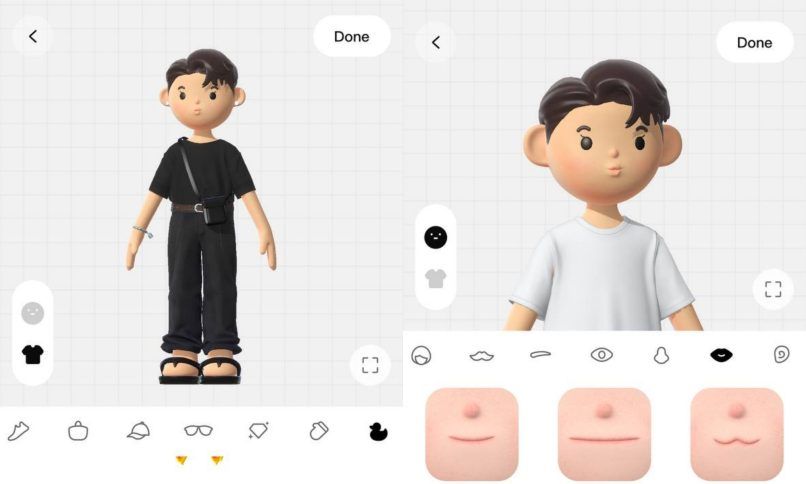 How to create your avatar in Bondee
The first step to start in Bondee is to create your virtual "I" in 3D. As soon as you register you will access this option, in which you will have a great selection of possibilities. You can choose your skin tone, your expressions and, of course, your clothes.
You will be able to choose hairstyles, clothes, shoes and accessories of all kinds. Although they are quite simple avatars, they have all kinds of possibilities, and you can take them to the most bizarre extremes or even look as much like yourself as possible. In addition, you can add some of the most curious complements, such as a cat curling up on your head.
How to decorate your home in Bondee
Once you have created your avatar, it's time to customize your private space. In a style similar to Habbo Hotel or The Sims, players can customize a 3D space with all kinds of furniture and decorative accessories. In addition, the space can be expanded in the future.
But beyond your own space, the most interesting thing is the place you have to share with other avatars, beyond your home. You can visit your friends' spaces and plan joint activities such as dancing, camping, picnicking or taking a walk. Although many more possibilities are still being worked on to become a kind of Animal Crossing: New Horizons, you can already do almost anything in Bondee.
The platform even allows you to go on adventures. Apart from the limitation of 50 characters in the virtual square, you can also meet new friends by entering the ocean on your own. A very interesting possibility that is sure to give a lot of play to newcomers.