Pixar continues to stand as one of the most successful animation studios of all time. The production company behind classics like Coco, Toy Story or Monsters S.A. keeps releasing new films that are usually up to par, and although lately it has not been doing so well, with productions like Lightyear or Red that have not been as successful as others, the surprises at the studio are constant.
Pixar's next big movie is Elemental, a film we've already seen quite a bit of and which will be released soon. After entering the world of feelings with Inside Out and soul wings with Soul, now it's time to explore the elements.
What is Elemental about?
Elemental is a film set in Ciudad Elemento, a place where inhabitants made of the four main elements: fire, water, earth and air live together. The protagonist of the story is none other than Candela, a witty, strong and strong-willed young woman who strikes up a friendship (and perhaps something more) with Nilo, a sensitive, funny and quiet boy who, however, is made of water.
The film tries to be a reflection on racism and xenophobia, as well as embracing what is different no matter how it is. It is undoubtedly in line with everything Pixar has done in recent years, and also has a production design to match, very similar to that of Inside Out.
Who is behind Elemental?
The film is directed by Peter Sohn, creator of Arlo's Voyage and the famous short film Partly Cloudy. On the other hand, the production comes from Denise Ream, who also produced Arlo's Journey and Cars 2. Thus, it is a competent team that will try to surpass the success it had with Arlo's Journey.
As Sohn explains, the film is very much his own thing and is based on a story he himself lived… in his own way, of course. "My parents emigrated from Korea in the early 1970s, and bought a storefront in the Bronx. We were among the many families who ventured into a new land with dreams and hopes, all mixed up in a big salad of cultures, language and beautiful little neighborhoods. And that's what got me into 'Elementary,'" he explains.
Elemental trailer and images
Elemental is a film with an incredible design, as it usually happens with Pixar. Below we leave you with the official trailer and other images that have been coming out about the film.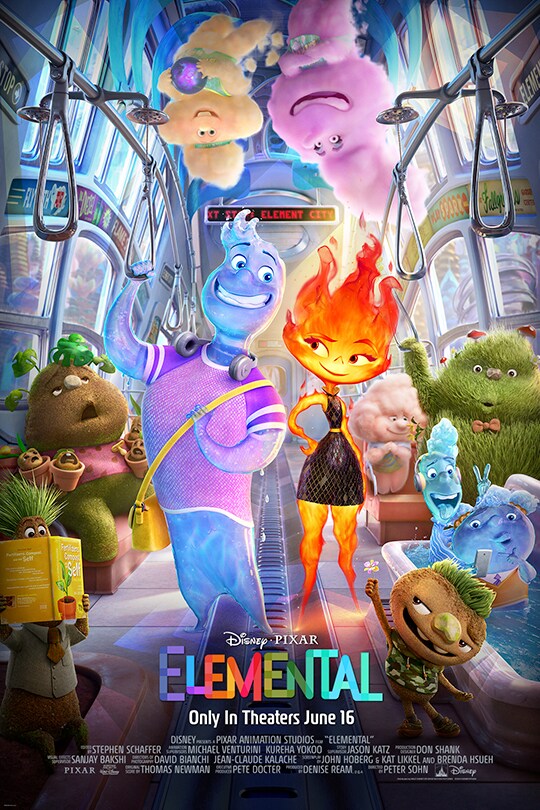 When does Elemental premiere?
Elemental will be released on June 16, 2023 worldwide. The film is expected to arrive on the Disney Plus streaming platform in two to three months.
Some of the links added in the article are part of affiliate campaigns and may represent benefits for Softonic.