If there is something that The Last of Us series headed by Neil Druckmann and Craig Mazin is proving, it is that there is still a lot left to tell about its story. While at first many doubted that the adaptation could contribute anything to the video game, throughout the chapters it has been shown that, in this new format, very interesting narrative layers can be reached.
It is in the pauses, in the moments away from the frenetic action of the video game, where the HBO Max series contributes the most. We already saw it in episode 3, in which the plot took a pause to tell the beautiful homosexual love story between Bill and Frank. And now we have seen it again, with an episode 7 that has lived up to one of the most remembered moments of the saga.
Left Behind: getting to know Ellie's backstory
Episode 7 of The Last of Us begins where the sixth episode left off. That is, after Joel is stabbed and loses consciousness. At that point, Ellie must take the reins of the situation and become his protector, reversing the roles they had played so far. But, at that point, the game takes the license to make a time jump to Ellie's past, adapting the events of The Last of Us: Left Behind DLC.
In this regressive journey we meet a slightly younger Ellie, albeit a few months earlier. The first thing we see of her is her routine in the military quarantine zone in Boston, Massachusetts. Raised in this place, we see how she prepares herself in school, through all kinds of activities, for her future there.
However, she soon gets into a fight with a bully, which leads her to remember how much she misses Riley, her best friend who disappeared a few weeks ago. This fact makes Ellie very angry, but everything changes when Riley returns and explains what happened: she had left because she is about to turn 17.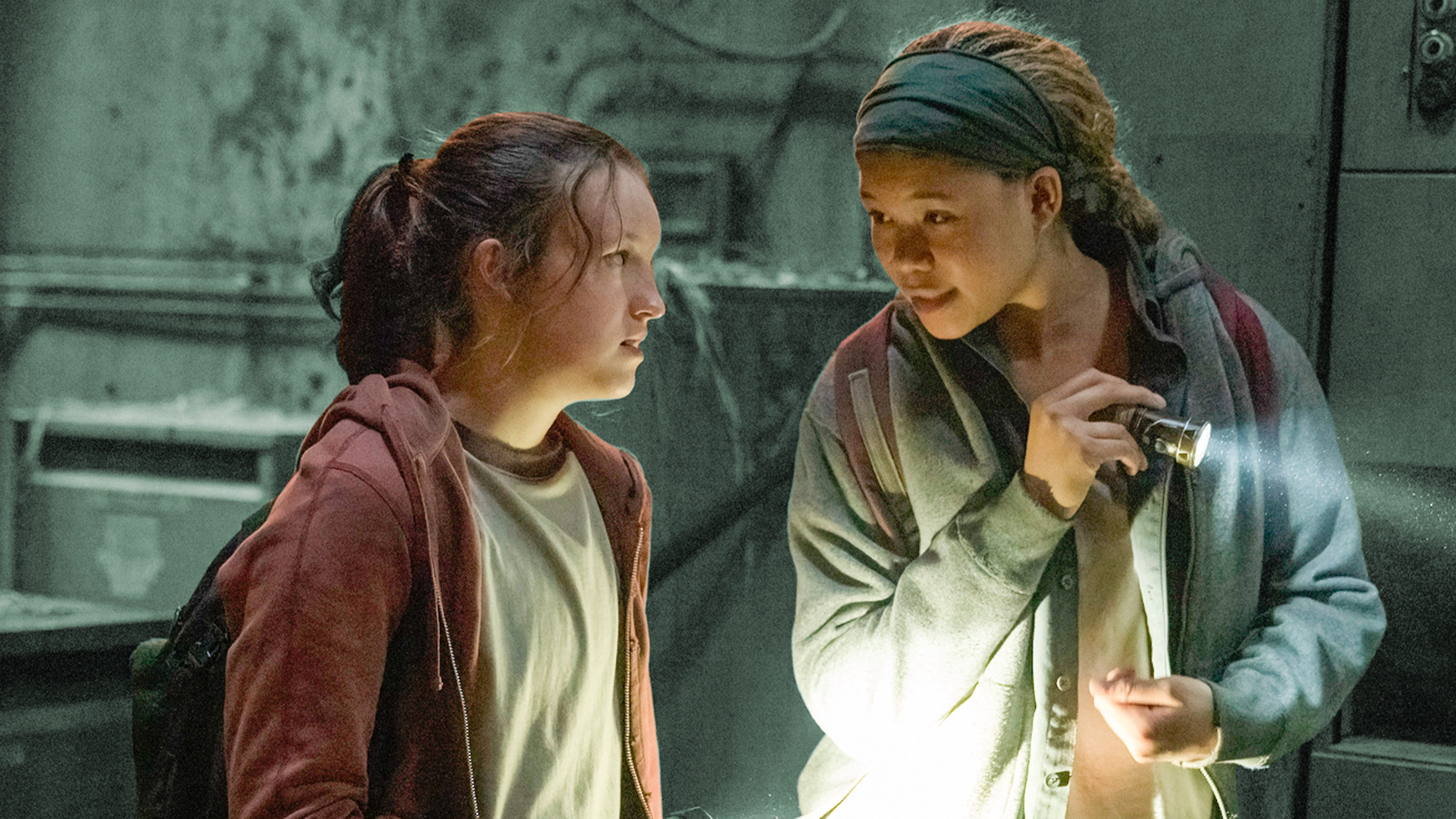 At the age of 17, in the Boston military zone, every young person is assigned a job, and she was assigned to be a sanitary worker. Fed up with the situation and looking for a less mundane life, she went with Marlene (whom we all know well by now), who introduced her to a group of Fireflies. This conversation pisses Ellie off even more, but she ends up understanding her.
Together they visit an abandoned shopping mall, and start doing everything they can to make up for lost time. They ride a merry-go-round, take several photos together in a photo booth – an emblematic moment of both the series and the game – and play Tekken 2 and other arcade games. Little by little, it becomes clear that what unites them is more than a simple friendship, but after an argument over Riley's departure, Ellie ends up leaving… only to return shortly after.
After a ride worthy of a horror movie – but in which nothing happens in the end – Ellie and Riley dress up in a Halloween costume at a costume store and dance together. After a while of dancing, the moment arrives: Ellie kisses Riley. She soon apologizes, but Riley replies, "Why?", making it clear that she liked it. At that moment, they decide to elope together, and Riley makes the decision not to leave with the Fireflies. But this is The Last of Us. And nothing goes as smoothly as it seems.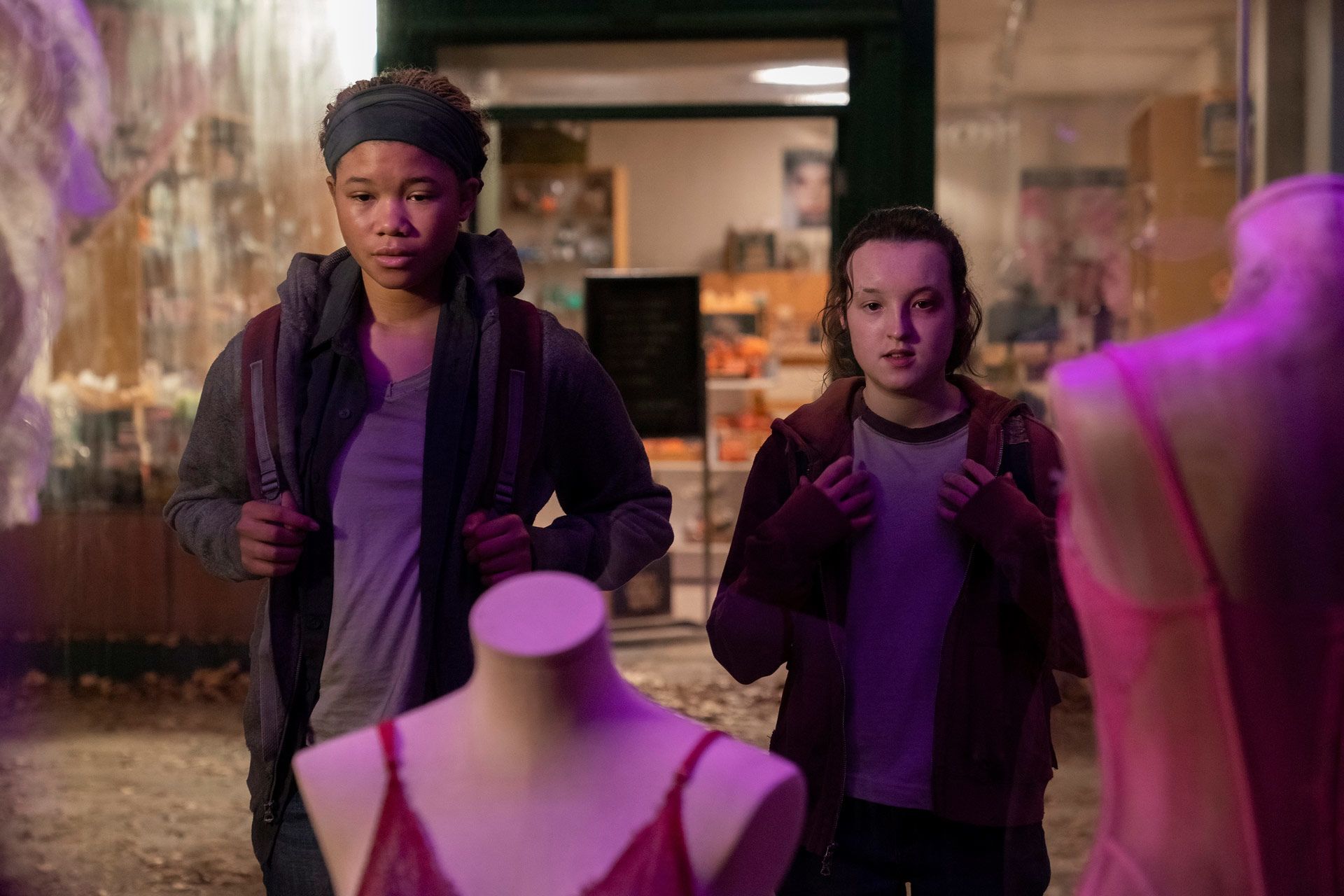 In the middle of the store, the girls are visited by an infected that they have awakened by their presence in the place. Although Riley carries a gun and attacks him quickly, the infected is faster. Both fight him with everything they have on them, including a knife and bat. But, although the infected ends up dying after an attack by Ellie, all is lost for them: they have been bitten.
The series needs no more to tell us what has happened. In a brutal exercise of elegance, it skips what happens next, because we all already know. Ellie miraculously survives thanks to her staying power and Riley dies. And we return to the present: now there is another death at her hands.
Ellie stitches Joel's wound while he grunts and resists. But, even if she is again the same Ellie from the previous chapter, we now understand that she is someone different. In the scene where Joel berated her for not suffering, we could have come to be with him at some point. But now we know better. Ellie has had the same thing taken away from her as Joel, and any hope for her future is doomed.
In the next episodes of The Last of Us we will look at a final stretch in which the original events of the videogame will come to an end. Those of us who have played it know that, despite having gone through wonderful moments, the hardest is yet to come. So we can only wish luck to the two protagonists to come out as alive as possible from what is to come.