This year's Oscar race is one of the most interesting in recent memory. While we come from somewhat weaker years in which forgettable films such as CODA have won the Oscar for Best Picture, this time the war is between films that certainly deserve the statuette.
This time there are films for all kinds of audiences, from productions made for fans of classic and moving cinema such as The Fabelman to action and adventure films such as Top Gun: Maverick and Avatar: The Way of Water. But if there is one film that has surprised above the rest, it is Everything Everywhere All at Once.
Everything Everywhere All at Once is a film directed by the Daniels, the directorial duo of Dan Kwan and Daniel Scheinert who, before making this cinematic gem, became popular for the surreal Swiss Army Man. Starring Daniel Radcliffe (yes, Harry Potter), this film is about a corpse that serves as a "Swiss Army Knife", as it can do anything, and is used by a castaway to survive on a desert island.
The madness of this film already gives us some clues of what we can find in Everything Everywhere All at Once. Also written by them, this is a film in which literally everything is possible. And don't think they don't use it: basically, it's the plot that wraps it all up. But why does it deserve to win the Oscar for Best Picture?
An unrepeatable film
As captivating as they continue to be, biopics about music (Elvis, Blonde) or film directors (The Fabelmans, Babylon) abound and will continue to do so for years to come. However, few films have the intelligence, the madness and the talent of Everything Everywhere All at Once.
The film begins when space-time is shattered in an interdimensional rupture that alters reality. In this context, Evelyn (Michelle Yeoh), a Chinese immigrant working in a laundromat in the United States, gets involved in a wild adventure in which she discovers a hard truth: only she can save the world.
Thanks to her "I's" from other universes, as well as her total weariness of life, which has led her to the point where nothing matters to her anymore, Evelyn begins to become powerful in order to learn how to unravel the secrets of the multiverse. This is the only way she can save us all and herself.
I know what you're thinking: the plot is just like the latest Marvel movies, right? Well, yes and no. It's clear that, since they finished with Thanos, from the Marvel Cinematic Universe they want to explore the idea of the multiverse to the fullest. It has already appeared on a multitude of occasions, such as in Ant-Man and the Wasp: Quantumania, Doctor Strange in the Multiverse of Madness, Loki or Spider-Man: No Way Home.
However, the Daniels' conception has nothing to do with these superhero movies that, above all, serve to self-reference and unite characters already known to the public. Everything at once everywhere is, however big it ends up being, a small film, with a very closed story and a very clear thesis. And its conclusion goes where a Marvel feature film can hardly go.
Still, Everything Everywhere All at Once has the Russo Brothers as producers, so understanding it as a superhero movie is not too far from reality either. In fact, the Daniels in an interview, in a joking tone, talked about this.
"We asked the Russo's what it's like to make such a big movie and then we didn't do anything they said. We told them 'we're not going to do it that way,'" Scheinert explains. "We had less than 10% of the budget of one of those movies, so it wasn't the same, we couldn't apply the experience," adds Kwan."
But the budget is not the only thing that changes about these films, but also their conception. The protagonist family is not at all superheroic; on the contrary, it is a migrant family that lives from day to day and does nothing but work and survive in the hostility of the United States. This is, in fact, one of the most interesting reflections made in the feature film.
Behind Everything Everywhere All at Once is also A24, the trendy Hollywood production company behind such hits as Aftersun and The Whale (also Oscar-nominated this year), as well as Ari Aster's entire filmography, soon to be followed up with Beau is Afraid.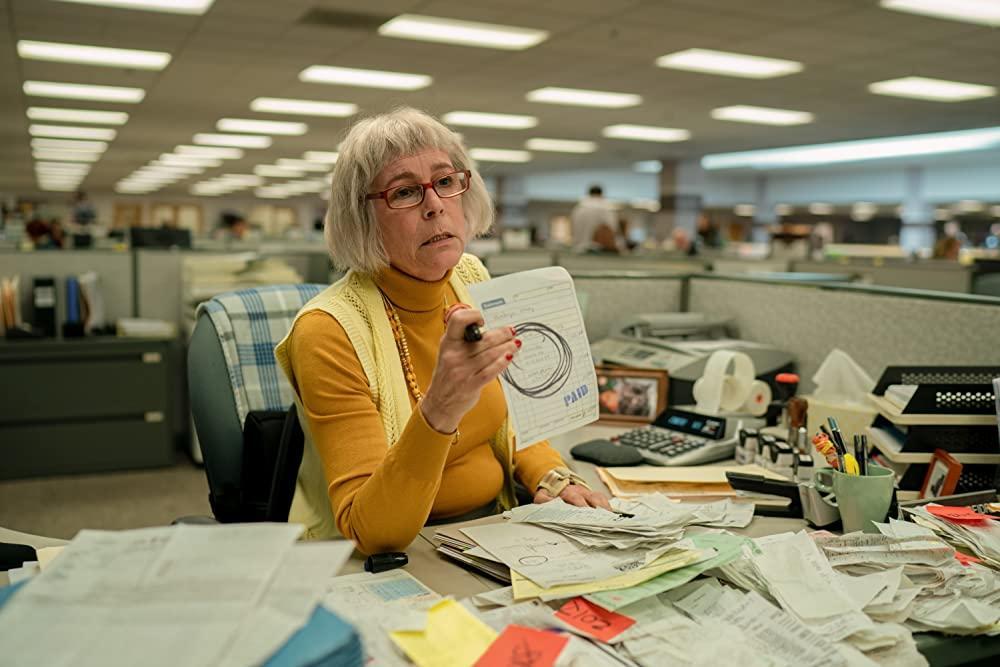 A technical prodigy that can only be achieved by a few directors
Beyond its crazy story, on a technical level the film is insane. What they say about the budget is nowhere to be seen; they walk through dozens of multiverses with an absolute audiovisual prodigy, and so much so that the Daniels start as favorites to win the Oscar for best direction. They have already won the DGA Awards, the Directors Guild Awards, and only Spielberg can compete with them.
On the other hand, the performances are fabulous. Michelle Yeoh carries all the dramatic weight, but leaves plenty of room for supporting actors Jamie Lee Curtis, Stephanie Hsu and Jonathan Ke Huan, all three nominated in their respective categories, to shine in more comedic roles).
Finally, I would not want to leave out the importance of the visibility that this film gives to the Oriental community, and specifically the Chinese, in the United States. This is a group that, in general, is usually forgotten in this type of awards, and thanks to this film this year they have more nominations than ever.
Everything Everywhere All at Once is a phenomenon that happens very rarely in the film industry. A film like this will probably not be repeated for many years, and for this reason it deserves to win the Oscar for Best Picture.
Some of the links added in the article are part of affiliate campaigns and may represent benefits for Softonic.