Apple TV+ is pulling out all the stops to become one of the world's leading streaming platforms. The competition is complex: it must beat Netflix, Amazon Prime Video, HBO Max, Disney Plus and many others that are emerging. However, they seem to be on the right track.
With Ted Lasso, the platform's icon par excellence, Apple TV+ has managed to carve a niche for itself in many homes around the world. In addition, other high quality bets such as Severance, Servant or Encerrado con el diablo make it one of the most successful VOD services today. And, to continue climbing to more, they have just released Ghosted, a film that has managed to become the most watched debut in its history.
Starring Chris Evans and Ana de Armas, Ghosted tells the story of Cole, a worldly man who falls hopelessly in love with the mysterious Sadie, who leads a double life as a secret agent. Before a second date can arise, and after going through some very ugly ghosting, the two embark on an international adventure to save the world.
The biggest Apple TV+ premiere
According to data aggregator Samba TV, picked up by the Deadline portal, the Dexter Fletcher-directed film has attracted 328,500 viewers in the first two days since its airing on the platform. The data comes from a panel of 3.1 million SmartTV households that tuned in to the film for at least one minute.
Samba TV's research panel is balanced and weighted with the U.S. census (about 112 million) by age, gender, ethnicity and household income. Comparing Ghosted's data with that of other films on the platform, the Chris Evans and Ana de Armas film takes the crown.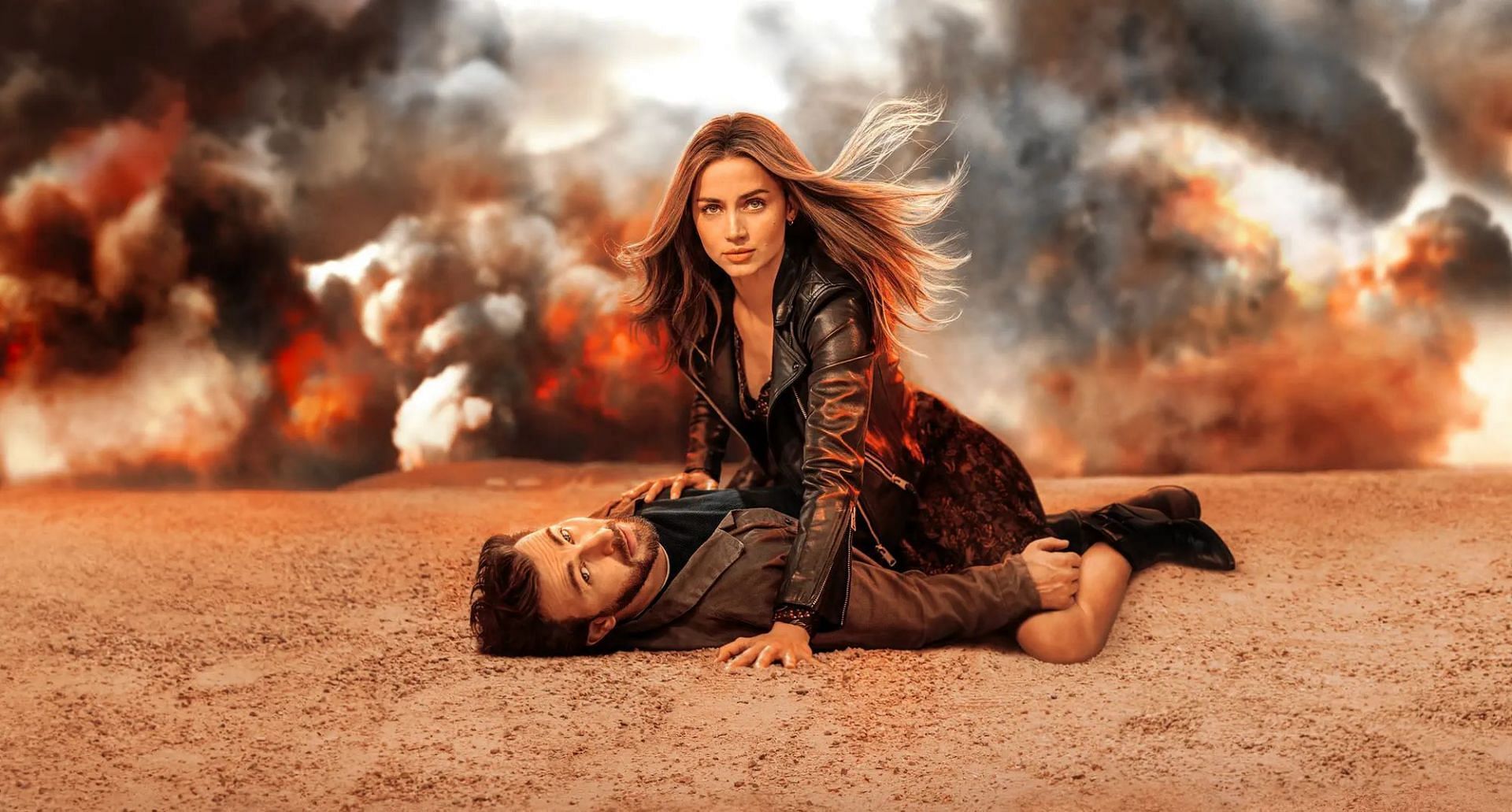 Ghosted is followed by Finch (Nov. 5, 2021) with 228,500 viewers, Spirited (Nov. 18, 2022) with 174,000 , Tetris (March 31, 2023) with 88,000 and My Mind & Me (Nov. 4, 2022) with 78,100.
Of course, having a comedy-action movie – a successful formula that Netflix has bet on time and time again – with two of today's most followed actors, has been a great success for the platform. But is this the best strategy for Apple TV+ to follow? I have my reservations.
Critics slam Ghosted
Despite its success with the public, or at least with people interested in seeing it, the film has turned out to be a nonsense that critics have fearlessly vilified. On Rotten Tomatoes it fails with 28% positive reviews -59% from the public, far from a good score-. On IMDb it has a 5'8 out of 10. And on Filmaffinity it has a 4'8.
This makes it clear that, as good as Apple TV+ and Dexter Fletcher's intentions are, the film is far from the average quality of the platform's audiovisual products. As was the case at the beginning of Netflix, good series are mixed with mediocre movies… and while this can make the platform grow in terms of audience, it can also kill its good reputation.
Many of the reviews point to its attempts at funny cameos that don't work. Others focus on the implausible story, although only the chemistry between Evans and De Armas saves it a little. Still others speak of the artificiality behind every scene; at times it feels more like a B-movie than a serious film.
While Ghosted has worked for Apple TV+, the diatribe is now up in the air as to which way to go for this platform that can still almost be considered a baby. If they decide to continue betting on quality, as is the case with their series, it may end up being the best alternative to high-end products such as HBO Max.
But if, on the other hand, they go for blockbusters to attract a lot of people without seeing too much of what lies behind them, they may take the opposite path. That is to say, they could end up having repercussions on the bad reputation that Netflix or Amazon Prime Video already have in terms of quality. They will have to choose very carefully so as not to end up with The Rings of Power or The Witcher.
Some of the links added in the article are part of affiliate campaigns and may represent benefits for Softonic.