Google has announced something that Google One subscribers will love: access to a VPN. Through its blog, the company states that all Google One subscription plans will have access to a VPN and at no extra cost.
Google One is the name given to Google's subscription service that offers cloud storage. This storage is used in other Google products, such as Google Drive, Gmail or Google Photos, for example. In this case, the GB you have contracted with Google One will be distributed among the company's services without the need to create any additional account.
Although Google One already offered a VPN, it was only available to those who subscribed to the 2TB plan, which cost around 9.99 euros per month. A few weeks ago we saw how Google included Magic Eraser in the service, and now it has decided that all One subscribers will be able to access the VPN.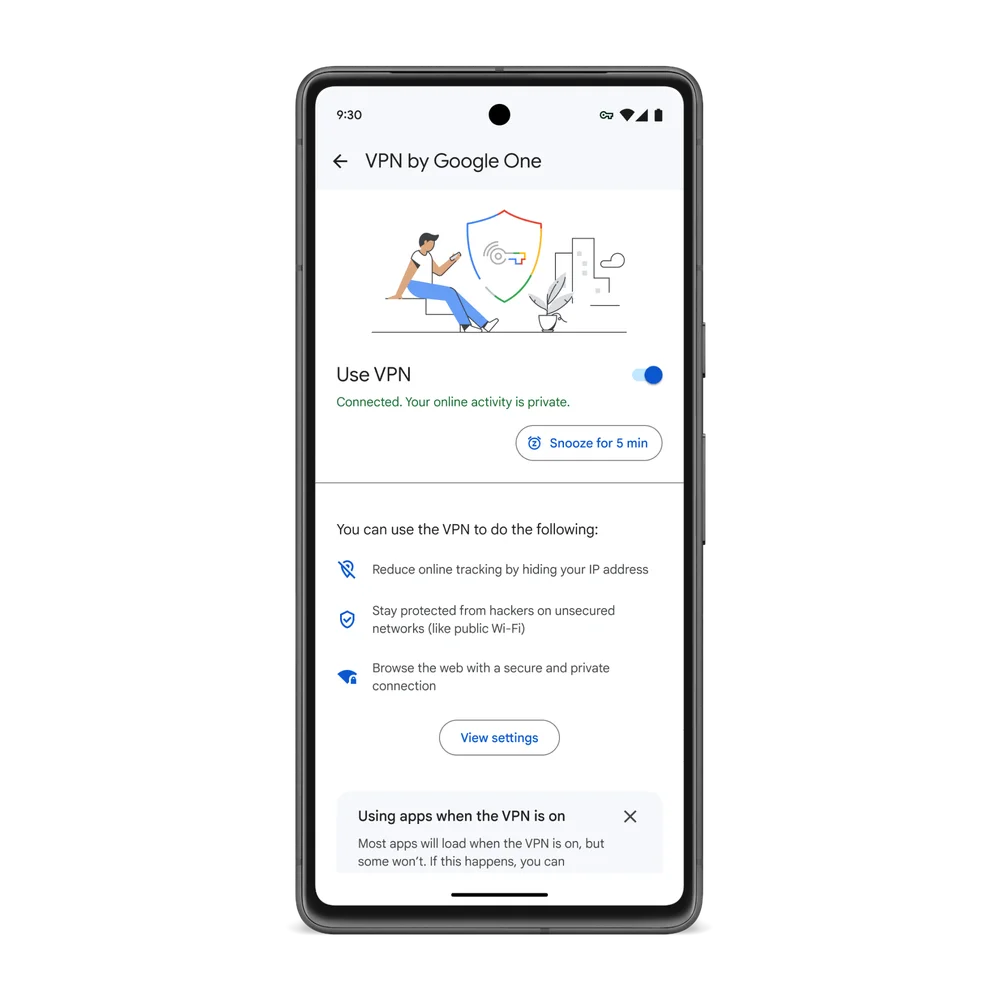 What is a VPN?
A VPN (Virtual Private Network) is basically a private network that encrypts your connection and maintains your anonymity while surfing the Internet. Thanks to the VPN, we can have a secure connection while using public networks, for example. Its operation is simple: instead of connecting directly to a website, your device will first communicate with the VPN and then the VPN will be the one that goes to the page.
The main advantage of VPNs is the security they provide. External servers cannot recognize your IP and also encrypt the traffic so that no one can access your data.
Limitations of Google VPN
Google is trying by all means to make Google One a more attractive option for users and it seems that they are succeeding. The changes will be effective in the 22 countries where Google One is operational (Spain is among them). You will even be able to share it with 5 other users if they are also within your plan. However, there are several differences between Google's VPN and other more conventional ones.
Google announces its VPN service as an improvement for users' privacy when surfing the web. In fact, it will be very useful for you to connect to public WiFi in a secure way. However, do not expect to be able to change IPs as you wish. Unlike other similar services, you will not be able to use the VPN to do things like connect to other countries' versions of Netflix or HBO (unfortunately).
As with most VPNs, your connection will be somewhat slower than usual, but this will not prevent you from browsing without major problems. Another addition to the Google One VPN is a function called Dark Web Report.
This service will constantly search the Dark Web for our personal data to find out if we have suffered some kind of security breach in our accounts. In case it finds something, Google will provide you with a guide to cover our profiles. Of course, this is a very interesting feature and one that many will use on a daily basis.