Grand Theft Auto fans have been eagerly awaiting the arrival of GTA VI for years. Although Rockstar has kept the game's development under wraps, rumors and leaks have been circulating for the past few months, with some clips of the upcoming game being revealed. Looking through the leaked footage, some leakers have come across what could be the first hint of GTA Online 2, the sequel to GTA V's multiplayer mode.
In the leaked image, texts referring to the connection of 30 players simultaneously in the game are shown, as well as icons similar to those of the original GTA Online. This would undoubtedly confirm that GTA 6 will come with online mode. Although Rockstar has not confirmed anything, this was an open secret that is already beginning to take shape.
What will GTA Online 2 be like?
It was unclear whether they would simply update GTA Online or make a new game. But, according to leakers, Rockstar will go for the latter option. GTA Online 2 is expected to have better gameplay and much improved graphics. In addition, it seems that it will have new features and different game modes.
The leaked images reuse several elements from Red Dead Redemption 2, including the animations, so it looks like Rockstar's latest game will have been the core to build on for this new online mode.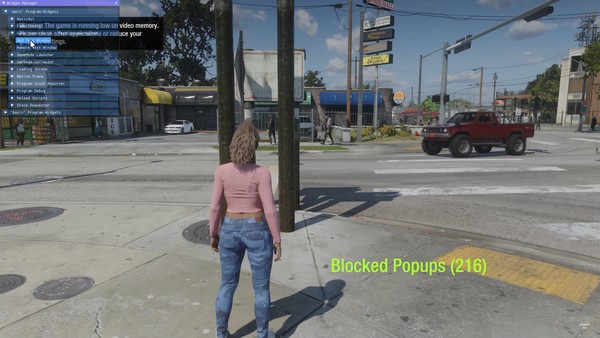 "All the images show that the game is based on the structure of RDR2," explains leaker Tez2 on GTAForums. "Just like previous teaser images showed animations of Arthur walking. It's the standard for game development."
The leak is being received with great enthusiasm by Grand Theft Auto fans, who have been waiting for years for news of GTA 6 and GTA Online 2. Although there is no official confirmation about its development, many are already speculating about what this new multiplayer game will offer. Players are talking about everything from a larger and more detailed map to more vehicles and weapons, but they also believe that they will give more value to their story in the online mode, as the narrative of GTA V's online was quite basic.
It is expected that, during 2023, we will know much more about GTA VI and its online mode. If all goes according to plan, the game will arrive sometime in 2024, although at the moment it's all speculation of what's to come.