You spend your life hearing from your Apple fanboy friends that their Macs are so much secure than your Windows PC. Then, out of nowhere, a software analyst on Twitter comes along highlights the most basic security flaw. That's what's happening with MacOS Sierra.
Apple being Apple meant it didn't take long before an official patch was released, but for one glorious day, all those Apple fanboys were fiddling around with unofficial fixes and flapping about the security of their glorious Macs. Let's have a look at the whole saga in a bit more detail.
Our Softonic Solutions users are talking about The 35 best MacOS apps. Join the conversation now!
Nov. 28
,

2017 – 10:38AM
All hell breaks loose
Lemi Orhan Ergin, a software craftsman and analyst, highlights on Twitter a "*HUGE*" security issue that, he says, affects all Macs running MacOS Sierra. The vulnerability allows people to log into any Mac by entering root into the username, leaving the password blank and clicking login several times.
https://twitter.com/lemiorhan/status/935578694541770752
Other Twitter users give it a try and shriek in horror as this massive hole in their Mac's security checks out.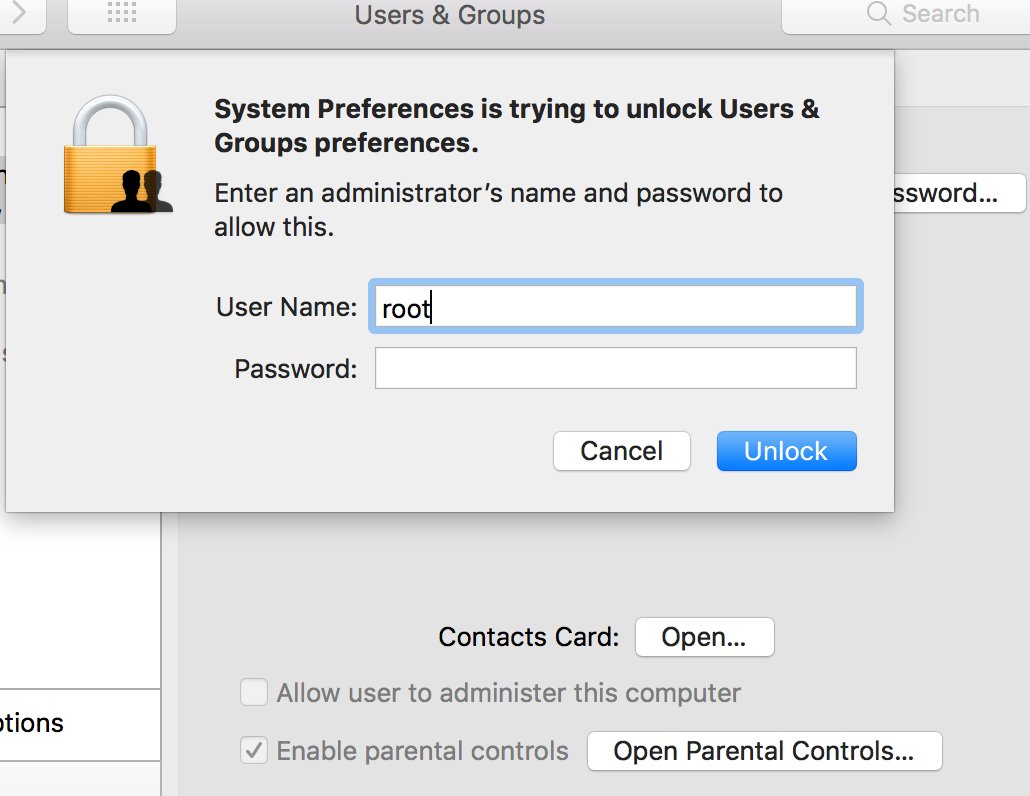 Nov. 28
,

2017 – 12:25pm
Apple responds
https://twitter.com/AppleSupport/status/935605599328497664
The panic sets in at the new Apple HQ, so they get all customer service and send the most generic response ever. Behind the scenes, however, the "geniuses" are at work, and it doesn't take them long to come up with a plan of action to calm their darling fanboys.
Nov. 28
,

2017 – 12:45pm
The unofficial patch is released
It doesn't take Apple long to come up with the most common sense solution to the problem. If somebody can log in to the Mac via the root account  without entering a password, all users have to do is change the password for the root account. Before long, sites like 9to5mac are running detailed tutorials on how to change the password of the root account.
Nov. 29, 2017 – 08:17
The official fix is out there
This is why you have to give it to Apple. Less than 24 hours after this huge flaw in Mac security was released on Twitter, they had an official patch ready for release that closed up the potential breach. It was a pretty huge flaw to begin with, but the =efficiency with which they dealt with the issue is commendable. This Windows user isn't quite ready to call them geniuses just yet, but he gives credit where it is due and Apple deserves a bit on this one.
The patch isn't an OTA update, however, so if you haven't already updated your Mac, you can download the file here or follow Apple's instructions here.
–
Where were you when the root security vulnerability was discovered?Did you fret over the vulnerability of your Macbook Air as you worked on that freelance project while sipping on a skinny Christmasccino down at the Starbucks? Or did you keep the faith in your genius overlords? Let us know in the comments below if you think this whole debacle has shaken your faith in Apple or strengthened it.
If you're a Windows user and you were impressed by how quickly Apple solved this problem, you might want to check out Questions to ask when switching from Windows to Mac.
Follow me on Twitter: @PatrickDevaney_