Shakira has already released her new vendetta song. After dropping dozens of jabs at Gerard Piqué, the founder of the Kings League and her ex-boyfriend, in the Session with Bizarrap and the songs Monotonía and Te Felicito, Shakira has released a new hit together with Karol G.
Te Quedó Grande (TQG) is the new song in which the two artists are both against Piqué and Anuel AA, Karol G's ex-boyfriend. And their music video has lived up to the lyrics of their song, empowering the two artists, who come out dancing and singing with fire behind them, and also referencing a movie that talks a lot about their story: The Truman Show.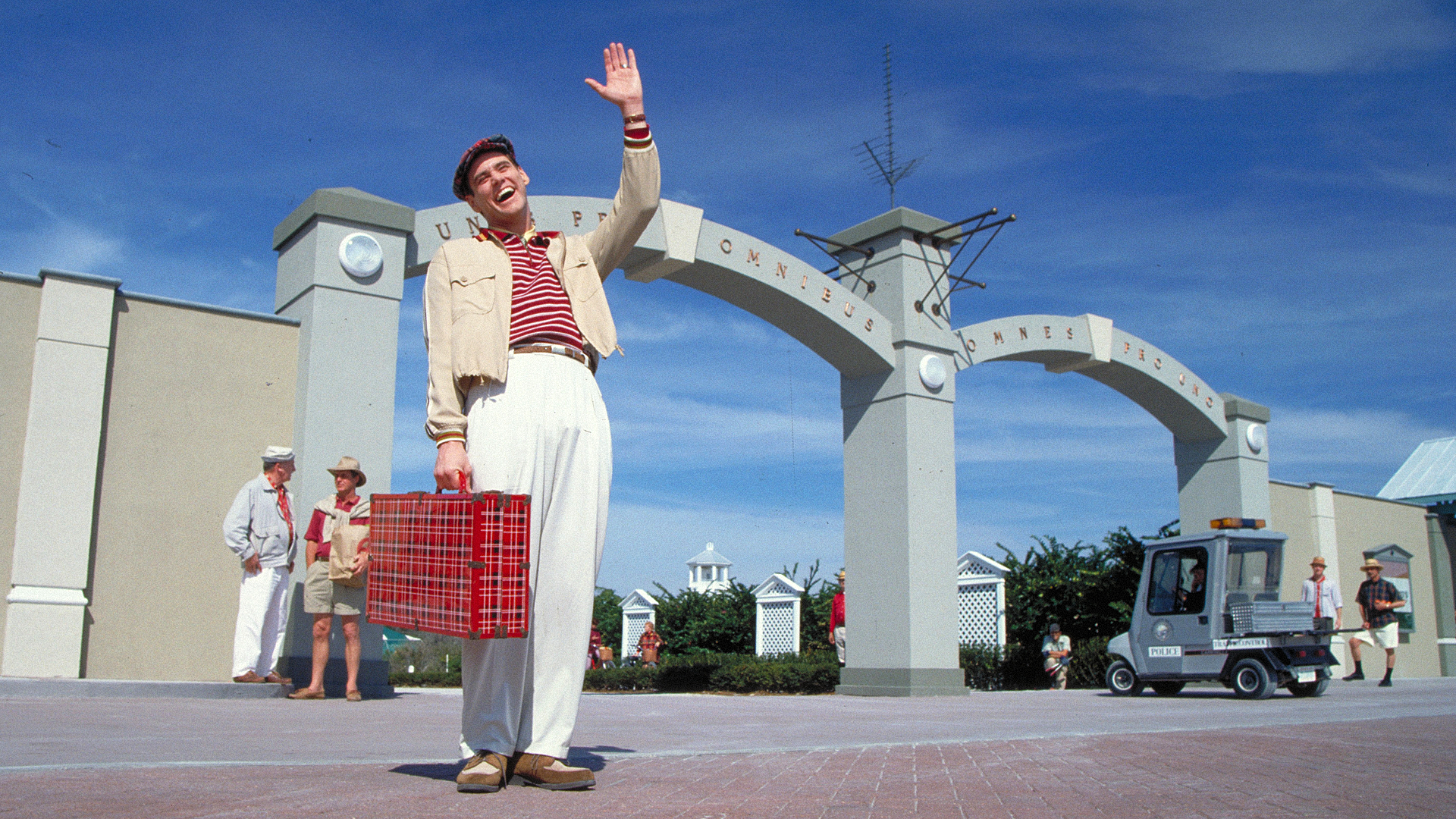 "My life is a lie" The movie
Almost everyone knows The Truman Show. Peter Weir's film starring Jim Carrey is one of the biggest cinematic phenomena of the 1990s. Released in 1998, the film reflects on reality TV by telling a harrowing story.
As the synopsis says, Truman Burbank (Jim Carrey) is the protagonist of a television show that is based on telling his whole life through the screen. Since he was born, his life is televised and broadcasted all over the world. Everything in his life, therefore, is a lie, and the worst thing is that he does not know anything about what is going on.
At the end of the film, after suspecting over and over again what is happening because of certain overlapping evidence, Truman discovers what is happening and ends up leaving by the stairs at the back of the set: a supposed "sky" that is nothing more than a painted wall. Carrey ends up saying goodbye to everyone for the show he has starred in and leaving by the stairs, ending the program.
How Karol G and Shakira referenced the movie
Like the end of the film, the end of the videoclip features the two artists leaving by the same stairs of Truman. In this way, they launch an obvious metaphor: their life has been a lie up to that moment, but from now on they are the ones who take the lead.
Despite being a much more veiled puya than the ones Shakira released to Piqué in the Session with Bizarrap, it is a very elegant and effective way to send a message to both the president of the Kings League and Anuel AA, Karol G's ex-boyfriend.