Over the weekend, Crystal Dynamics confirmed that development on Marvel's Avengers is ending. This means that there's no new content coming in the foreseeable future. For all intents and purposes, Marvel's Avengers, at least in terms of the games by Crystal Dynamics, is dead.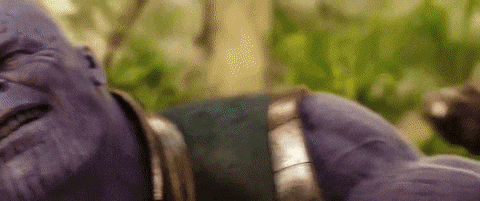 This is not the first experience within the games as a service business model to go belly up, and it likely won't be the last. Given how many live service games have failed to reach projected success, we now have to ask, is Games as a Service dead?
The end of Marvel's Avengers
Marvel's Avengers is due to receive an update on March 31st, 2023. The game will then be in version 2.8, and that is where it is going to remain. The last update to the game took place in November, in which we saw the addition of The Winter Soldier to the packed roster of playable heroes. We also received the Cloning Lab Omega-Level Threat. However, even though there's one update left, the developer has described this March update as a final balance update. This means that we're not expecting any new cosmetics to be added to Avengers' Marketplace.
The developer has assured gamers that the game's single-player and multiplayer content is expected to remain available indefinitely, even subsequent to the final date of support. Crystal Dynamics will officially end support for Marvel's Avengers in September. Even though the game's core content isn't expected to be affected, ending support means that there will be no further bug fixes either.
So, should content break at any time in the future subsequent to the end of support, it will most likely remain that way. There's one silver lining, though. Crystal Dynamics has stated that after March 31st, 'Marketplace, Challenge Card, and Shipment cosmetic content will be made available to all players for free'.
This includes every nameplate, outfit, emote, and takedown. It's sad that this game is now experiencing its sunset, but it's not alone. Numerous other Games as a Service experiences are facing a similar fate, if they haven't already succumbed to it.
What is Games as a Service
The simplest explanation here is that Games as a Service is a business model for prolonged and continuous revenue generation after a game has been released. In the old days, you used to buy a game, play it, and then move on to another game, or the next title in the franchise. Now, developers are paying far more attention to ensuring the longevity of a game with regular updates and new DLC (downloadable content).
Each game has its own setup, but if you look past the cover and the core experience, you'll find that most games released today operate with this model. If we take The Sims as an example, with previous games like The Sims 2 and 3, you'd buy the base game, then you'd buy the DLC after the fact to include more gameplay options and variations.
With The Sims 4, we have a similar model, except there's more content, more updates, and all of this happens more frequently. This is an example of live service or Games as a Service. The idea here is that people don't get bored with the content for The Sims 4; there's always something new around the corner. However, unless you use a utility like EA Play, it's not a subscription-based service.
The subscription model is most commonly seen in games like Fortnite, Roblox, and largely all new games within the Call of Duty franchise. Here, you can play the game for free or after a one-time purchase, but the games have subscription services for extra content and other in-game perks. These are usually referred to as game passes, battle passes, or membership tiers, and they're the current epitome of the Games as a Service business model.
Why does Games as a Service exist?
Essentially, there are benefits for both the developers and gamers with this business model. In times gone by, developers would only make money from the sale of a game. You buy a disc or a digital copy of a game, and the developer receives compensation. But, that means that there's no opportunity to keep the game profitable. When the hype for a game dies down, it's time to release the next experience.
Games as a Service gives you access to more content more often, keeping the game fresh, as we've seen with GTA Online and its constant DLC additions. It also means that the developers now have a steady flow of income from the game in question. The games are more profitable, and developers have more resources at their disposal for marketing campaigns and investing in a better gaming experience for the player.
The downfall of Games as a Service
This might sound a bit dramatic, given how all of the Games as a Service experiences we've mentioned so far are still alive and kicking. However, there's a trend with newer Games as a Service experiences, and it might spell doom for the business model. Below, we'll discuss a few issues with Games as a Service, and then discuss why this business model may not work for much longer.
Unfinished releases
Nowhere is this more prevalent than in The Sims 4. The game has come under constant fire for releasing rushed packs that don't work at an exorbitant premium. My Wedding Stories was all about the perfect wedding, yet it completely broke the core game mechanic to the point where weddings were impossible. Dine Out added the ability to run a restaurant, but was also so broken that it was impossible to do so.
The list continues. EA is not the only culprit, though. This revenue model seems to make it difficult to ensure that a game or update will work as expected. However, this does make allowances for updates and bug fixes with each DLC release, some of which end up fixing issues. Some. In the old days, a game was either released in a perfect state or it remained broken forever.
Play to win
This is a game tactic that many gamers despise. Gaming used to rely on skill, but with the Games as a Service model, all you need is enough in-game cash to purchase the best gear, and you're guaranteed a win against those who don't buy their way to the top.
Capitalism
The core game, in most cases, costs money. In some cases, like with The Sims 4, the base game is released for free eventually, but this isn't always the case. On top of the core game, you need to pay for expansions, gear, perks, and all sorts of other DLC that promise to make the game more enjoyable. Everything costs money these days, and gaming is no longer cheap.
DLC quality
Another pet peeve of many gamers is when developers start adding nonsense, tongue-in-cheek content just for the sake of content. If you're paying a monthly fee to play the game, you expect regular content drops. However, when the developer releases DLC that doesn't add substance to the game or seems in poor taste, it leads you to question the validity of the subscription.
Limited time content
This is another aspect that drives some gamers up the wall. Many new AAA console games function in this way, where they release a limited time battle pass with an expiration date within which you have to do certain things to gain certain rewards. This is good for the devs as it basically ensures that people are online and playing, but gamers may feel the need to grind like crazy in order to get the limited-time rewards, to their own detriment. This limited-time fiasco is the basis of the Black Friday sale that most retailers employ, and it's based on the age-old idea of FOMO (fear of missing out).
Is Games as a Service dead?
Not yet, but maybe soon. The biggest issue that developers are facing is that 2015-2019 was basically a boom period for this business model. The games that are the most successful have basically been around since then, and continue to remain profitable. Because of this 'old reliable' notion that gamers have toward these games, it's difficult for new live service games to break into the market, particularly those without prior titles within the niche. Sims 5, an upcoming live-service game, will likely be successful because it has The Sims 4 player base to rely on. The same can be said for Call of Duty and any other long-standing institution within the gaming industry.
However, players have already begun to tire of the business model, and it is the players who decide whether a business model works or dies quietly. If the new games continue failing, and the developers continue landing in hot water over less-than-savory business practices, the Games as a Service business model could be dead before long.
We don't know what will come next, but, it likely won't be a return to the old one-time-purchase strategy as this is not profitable in the long run. All we can do is hope that the industry doesn't find a way to charge even more and become even more greedy in the next iteration of gaming revenue models.