A recent study, carried out by a team of Japanese scientists at Hokkaido University, has revealed the discovery of a molecule essential for the formation of life on an asteroid… at least as we know it on Earth.
The robotic spacecraft Hayabusa 2, launched by the Japan Aerospace Exploration Agency, has collected samples of this molecule on the asteroid named Ryugu. The molecule in particular is uracil, one of the four nitrogenous bases of ribonucleic acid (RNA), which scientists believe may have been the key to the creation of life on our planet.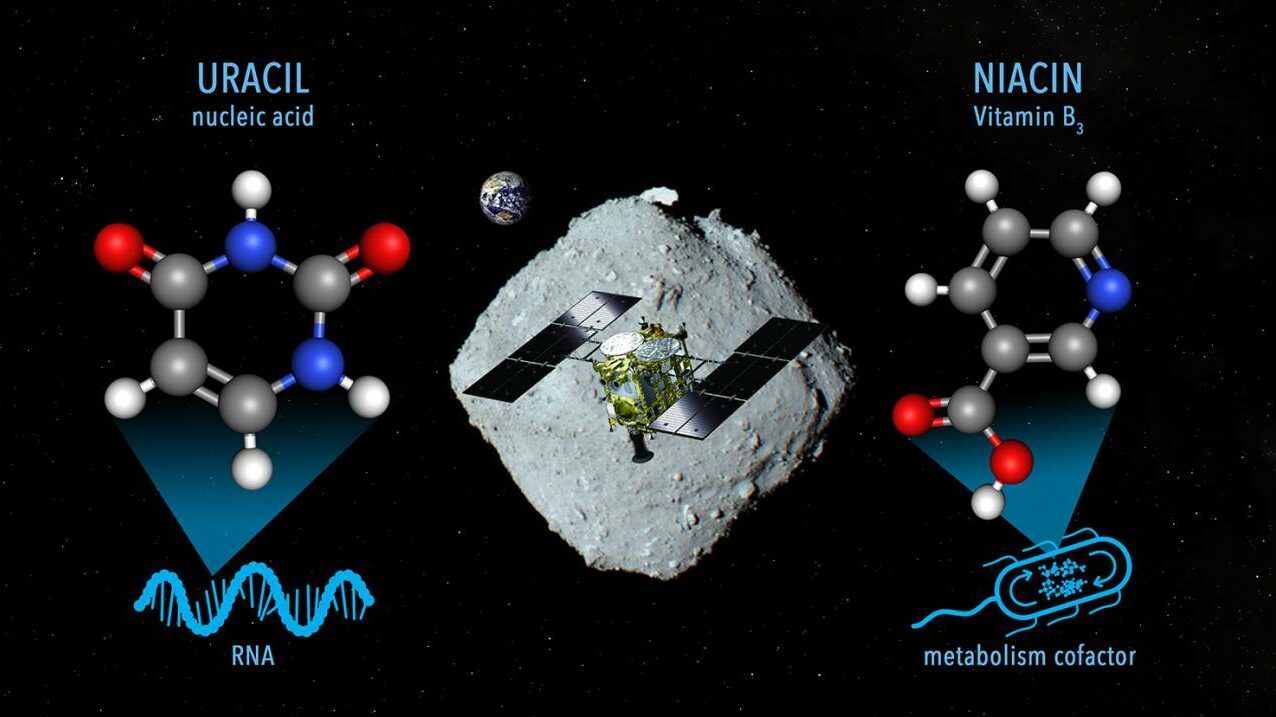 What is uracil?
The key to uracil is that it is a molecule that was able to copy itself without the help of others, thus generating increasingly complex elements. Another sample collected from the asteroid is nicotinic acid (vitamin B3), another essentially terrestrial element and very important in our lives.
Yasuhiro Oba, the associate professor in charge of this research, explained the importance of this discovery in an exclusive interview with El País:
"This finding further strengthens the hypothesis that organic molecules present in meteorites, asteroids and comets contributed to the prebiotic evolution of the early Earth and possibly to the origin of life on this planet."
The amounts found of the organic compounds were higher in the case of vitamin B3 compared to the uracil samples, which were collected in small amounts, between 6 and 32 parts per billion (ppb). Another important point of the research is that the samples were not contaminated despite being found millions of kilometers from Earth, which is unusual for this type of research.