In the early 2000s, all of us teenagers growing up at the time had a BlackBerry in our hands. This small mobile device had a full computer-style keyboard, and allowed you to communicate with anyone through its own chat and other applications wherever you were.
Without a doubt, the BlackBerry was a revolution that soon led to the iPhone and smartphones. It was the hardware that opened the doors to the future of mobile telephony, and laid the foundations of the communication systems we could live without today. But its story did not end as well as it began, and the technological maelstrom ended up sinking the company.
If you want to discover the whole history of BlackBerry and what happened to the phone company that revolutionized everything, you will soon be able to do so through the film of the same name that will be released on April 28 in Canada, and is expected to arrive soon after to the rest of the world.
BlackBerry trailer promises an exciting movie
The movie trailer features Glenn Howerton as company CEO Jim Balsillie, and Jay Baruchel as co-founder Mike Lazaridis. The lines from the upcoming film that already appear in the trailer are not to be missed. But we're definitely left with the following conversation that would mark quite a bit of BlackBerry's future:
-Imagine a phone and a computer to answer email on one device. There is a free wireless internet signal all over the US and no one has figured out how to use it. It's like the Force. Excuse me… have you seen Star Wars?
-No.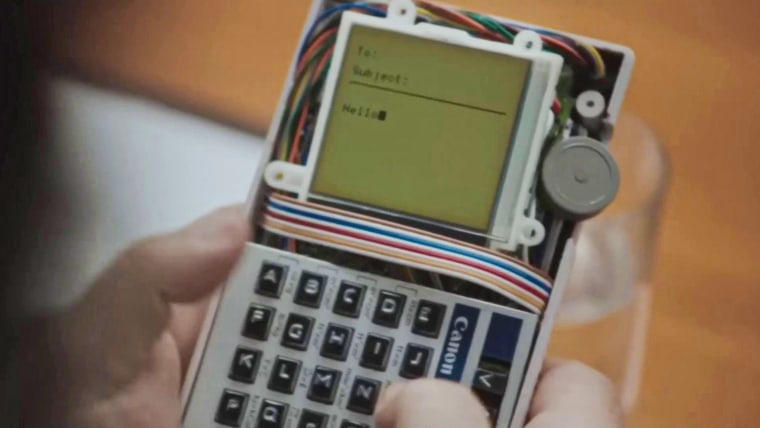 The film is directed by Canadian director Matt Johnson (Operation Avalanche) and is based on the original biographical novel by Jacquie McNish. In addition to Balsillie and Baruchel, the cast is headed by prestigious Canadian actors such as Glenn Howerton, Cary Elwes, Saul Rubinek and Michael Ironside.
Undoubtedly, after the Tetris trailer and this movie, we are starting to see a very interesting trend when it comes to movies based on technological milestones. Dosmilera nostalgia will soon see the light of day in its entirety on the big screen.