Wargaming has been at the forefront of warfare simulation games for quite some time. World of Warships is heralded as being the most realistic naval battle simulator around. And the land-based World of Tanks is held in even higher regard. Incredibly, both games are free-to-play, although they offer in-app purchases offering a slew of customization options for your vehicles.
FREE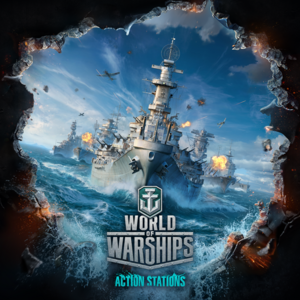 World of Tanks is so realistic that it isn't just fun to play, it is also fun to watch. As esports begin to grip audiences around the world, Wargaming has been demonstrating a new World of Tanks app at Twitchcon that is set to blow global audiences away. It really needs to be seen to be believed.
Wargaming has been showing off demos of World of Tanks AR Spectate, which turns any tabletop into a 3D battleground
World of Tanks AR Spectate is still at the prototype phase, but according to reports coming out of Twitchcon, Wargaming has put out an impressive demonstration.
Free
How it works is the PC handles all of the graphics renderings of the battle. Then, an iPad, using Apple's ARKit, takes the image from the iPad camera as well as the iPad's location information and displays the PC rendered battle scene onto the tabletop via the iPad screen. For now, the prototype version only works for replays of battles but Wargaming has said that it is working on a way to use the system to display live battles.
As you can see in the demo above, the system is very impressive. You can watch the battle unfold on the iPad screen, but you can also see the real world behind the virtual images.
For now, Wargaming is trying to build buzz around their new AR spectating system. At Twitchcon, the war simulation specialists were asking industry influencers to take AR selfies with the virtual battlefields in front of them. By the looks of things, people were lining up to do so with some spectacular results coming out of the Wargaming booth.
The bad news is that for now, Wargaming has no plans for a general release of World of Tanks AR Spectate. The prototype demonstration is just a proof of concept at the moment.
World of Tanks AR Spectate has thrown down the gauntlet for other developers to try and match. Wargaming is confident that nobody has come close to the level of graphical realism they've achieved with an AR app. But consider, there's no reason this type of AR viewing app couldn't work with other hugely popular games too. Think League of Legends, DOTA 2 and other tabletop arena games, even sports games like FIFA would work perfectly on this kind of system.
We might not know when we can expect to see World of Tanks AR Spectate in app stores, but one thing is clear. With Wargaming able to put out such a stable and impressive demonstration now, the future of esports is looking very exciting indeed.