The journey continues. So could be titled each episode of The Last of Us, and yet none could be considered, in the same way, a filler chapter or less relevant than the previous ones. We are coming from a formidable batch of episodes, with a chapter 3 that has become television history and a chapter 5 that has managed to perfectly summarize the importance of the series.
But Chapter 6 was, if anything, the most anticipated chapter in the plot of The Last of Us, and its premiere has proven that the wait was worth it. As we saw in the episode's trailer, Joel is finally reunited with his brother Tommy. After weeks and weeks of traveling with Ellie in search of the whereabouts of his relative, he manages to reach him. But what happens when Joel and Tommy meet again?
A frustrated reunion
Family. That's the title of the sixth episode of The Last of Us, and it's no small thing. Although from the first episode it is very clear that the HBO Max series is about the importance of family and protecting your loved ones, in this episode the formula has increased to its highest level so far.
When Ellie and Joel are found by several riders at the beginning of the episode, it seems that everything is going to start going wrong for them. However, the opposite happens. The one who has found them is Maria Miller, Tommy's new wife, who recognizes Joel as soon as he tells her his name. Both welcome him to the communist shelter (there is a very funny joke about it) where they live, and finally the expected reunion arrives.
But after an emotional embrace between the two brothers, the drama begins. On the one hand, Joel doesn't like the new life his brother has embarked on; he believes he is disconnected from reality and that he has only settled for this place because it allows him to overcome the drama he had lived with him a few years earlier. But the opposite is true for Tommy: he believes that the life he led with Joel was because he was dragged along by him and that it has nothing to do with his inner self; he is not a murderer or a mercenary, and he has finally been able to settle down.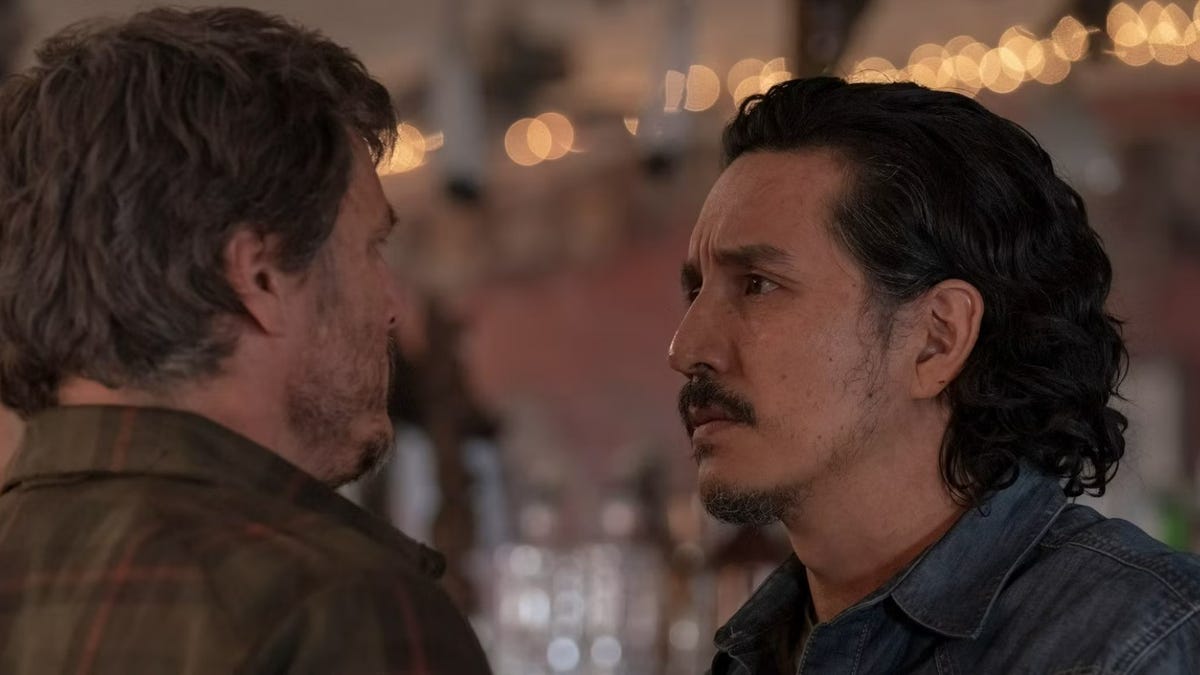 Added to this is the fact that Tommy is going to be a father, something that explains to Joel and leaves him in shock. The protagonist of The Last of Us has seen in him too significant a change, so he no longer believes that he can be the salvation he was looking for.
However, Joel finally reveals his real reason for being there: he wants Tommy to take Ellie to the Fireflies. He has looked very weak in recent events, feels old and believes he can't protect her properly. With tears in his eyes, Joel comes clean in an incredible way. Besides, he knows that his brother is still fit and younger, so he can fill in for him.
After explaining the whole situation to her, Tommy understands Ellie's importance to the world and accepts the offer. But Ellie eavesdrops on the conversation and becomes defensive. She doesn't want to lose anyone else, and even though she already knows about Joel with her daughter Sarah, her drama is the same as his and she doesn't want to lose anyone else. This gives Joel pause, and he finally decides to go personally and never let go of his new adopted daughter.
The tables are turned
Ellie and Joel finally leave the commune where everything seems to be happiness and good vibes. On the back of a horse (something they take advantage of to leave some of the most beautiful frames of the entire series), Ellie and Joel ride for five days in which they learn to love each other even more.
As Joel explains to Ellie how soccer and colleges work, Ellie manages to get more than one smile out of him with her constant jokes and great sense of humor. And finally they reach their goal: the Fireflies' base in Utah.
But The Last of Us is a constant story of hopelessness, and again the problem strikes. There's no trace of rebels in the city anymore; the building they had has been abandoned and now all that's left is rubble… and, well, monkeys. There's a theory that a movie with monkeys in it is automatically a good movie, and it's something that could apply perfectly to this chapter.
Monkeys aside, Ellie and Joel are attacked by bandits in the city. Joel manages to get rid of them, but gets stabbed. Thanks to Ellie, they manage to escape from the city on horseback. But, wait a minute, Joel has fallen off his horse. Is he going to die? We'll find out in the next episode, where it looks like the tables will turn.