It seems that Facebook is trying to encourage more and more of its users to download its various mobile apps. Remember when you could no longer send and receive private messages unless you installed the new Messenger app? Well it seems that the guys in Facebook HQ are at it again, only this time, they're threatening your private photos.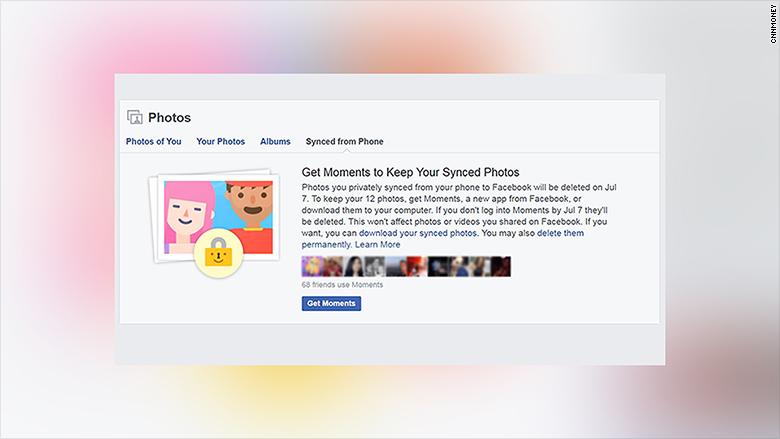 Facebook have recently issued notifications and emails to their users explaining that all the photos that have been privately synched between their mobile device and the social network will soon be deleted – and everyone is starting to panic.
 This is what the email said:
"We wanted to let you know that photos you privately synced from your phone to Facebook will be deleted soon. Earlier this year, they were moved to Moments, a new app from Facebook.
If you want to keep your (number of photos), download Moments and log in before Jul 7. If you don't want Moments, you can also download these photos directly to your computer from your Facebook profile. Otherwise, they'll be deleted. This won't affect photos or videos you've shared on Facebook.
Moments lets you organize and privately share photos with friends. It's free on iOS and Android."
So, exactly which photos is Facebook referring to?
In 2012, Facebook introduced a photo syncing feature that automatically uploaded the photos stored on your phone into a private album on Facebook. The chances are you either don't know it's there, or you forgot you even agreed to use it.
What to do:
If you want to save these photos from destruction, you simply need to download the Moments app. You can read more about how Moments works here.
If you don't want to install the app, yet still keep a hold of your private photos, find out here how to download all of your Facebook data in a matter of minutes.