It's no secret that Google is an indispensable tool for finding information on the web (it even saved a baby's life – remember?), and although you may use it numerous times a day, there are still loads of secrets you are yet to discover.
Here are five awesome geeky secrets you didn't know about the world's favorite search engine! Enjoy!
1) Watch out for the ghosts!
Back in May, 2010, Google paid tribute to Pac-Man for the game's 30th anniversary, by allowing users to play the game from inside the Google logo while searching the site,although Google disabled the feature. The good news is that you can still play it within the logo on Google's official blog! Click here to enjoy this classic game with a Google twist!
2)   Navigate using Klingon or pirate jargon!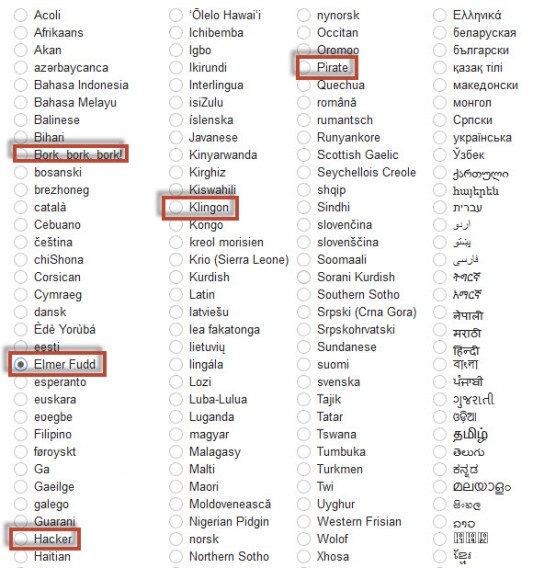 Sure, you've probably played around with the language options on Google now and again to practice another tongue, but did you know Google has many other, alternative languages to choose from? Check out the alternative options (including Elmer Fudd and Klingon) in the Language options in Google Settings!
3) Break the image search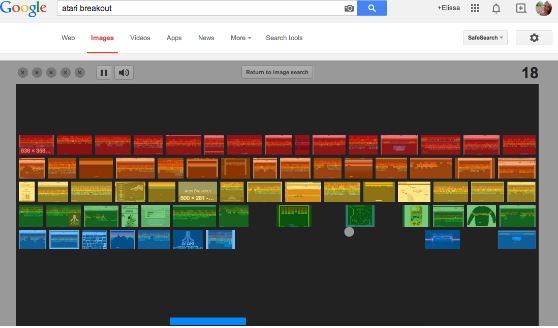 Simply by typing "Atari Breakout" in the search bar and clicks "Images", your screen will suddenly be transformed into an awesome Atari video game! Use the arrow keys to slide the bar left or right, breaking as many images as possible without the ball touching the floor!
4) Do a Barrel Roll
Did you suddenly get all excited when you read this title? No? Well, it's a famous phrase from Starfox – a Nintendo spacecraft videogame in which you had to make your ship do a spin in order to confuse your enemies. How about doing the same with Google? Simply type "Do a Barrel Roll" into the search bar and see what happens!
5) Build with Lego!
In order to use this function, you have to be using Google Chrome. Here, you'll see that Google and Lego have joined forces so you can create your own virtual inventions with the legendary pieces and share them with everyone – all with Google Maps technology. Click here to get creative!