Google Earth is going from strength to strength these days. Earlier this year it got a huge overhaul that saw 3D imagery added to some of the world's most famous landmarks. The storytelling Voyager feature also allowed users to fly from location to location to experience these technological marvels.
 Now Google Earth is adding live stream to its ever-increasing arsenal of features and the first live streams added could not be cuter.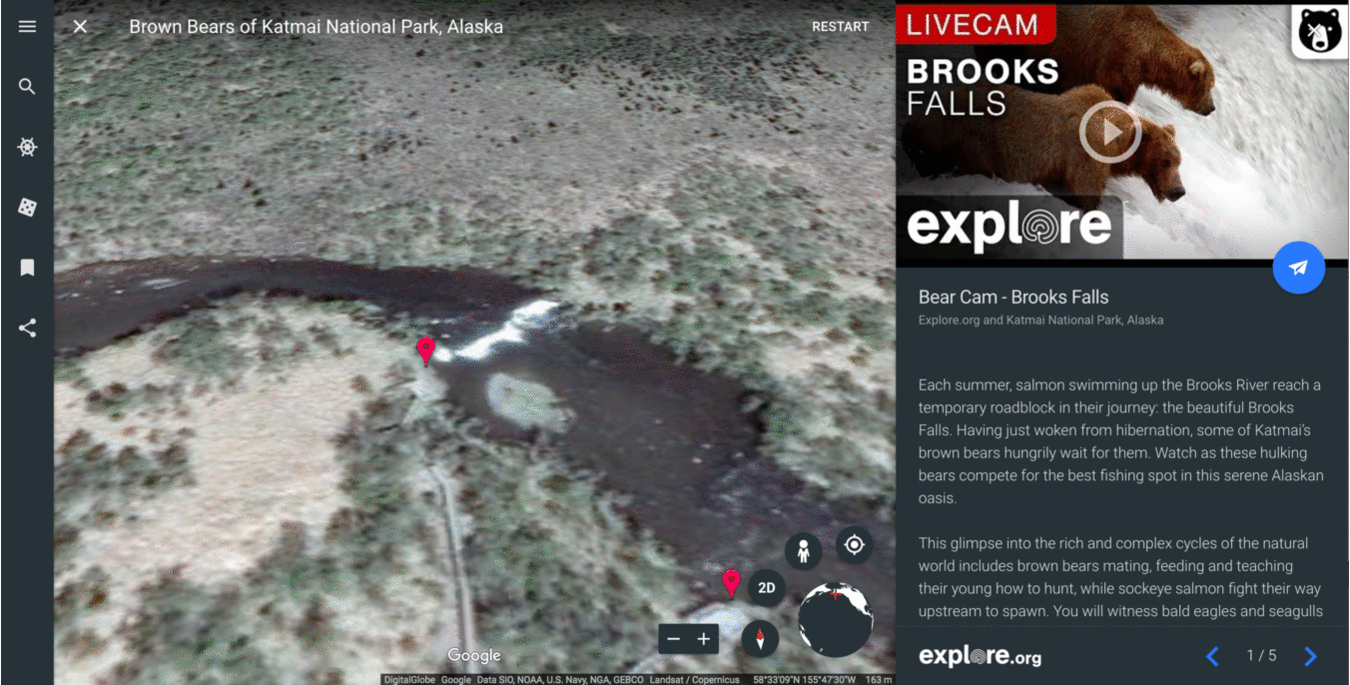 'Spring comes quickly to Alaska. The snowpack melts, rivers swell with crisp water, delicate blue forget-me-nots bloom near the water's edge, and brown bears emerge from a six or seven  month hibernation in the Katmai National Park. On their annual migration from the ocean to their spawning grounds, sockeye salmon rush up the Brooks River until they meet the falls. Waiting for them there are the bears, who eagerly paw the air, striking for some fresh protein as they jump out of the water.' – Google Blog
If you want to check out Google Earth's new live streams, which are following the brown bear and sockeye salmon migrations as they coming crashing together in spectacular fashion, you should click here. Otherwise, you could just watch our favorite one below.
https://www.youtube.com/watch?v=p5mu_febWXg
Live from Brook Falls – Katmai National Park
You may also be interested in checking out explore.org, who put the story together for Google Earth. It also has a lot of other live feeds of animals and natural wonders on their website.
Voyager and Live streams are a perfect fit for each other and we should expect to see many more "Voyages" with live streams in the future. Until then, Forget about your worries and your strife.