This is a dream come true for all you GIF-loving iPhone users out there! Now you can send GIFS, whenever you want, with the help of a specific keyboard called Giphy Keys– created by the king of GIFS themselves, GIPHY.
Giphy Keys is a third-party keyboard that allows users to send GIFs directly from whichever app they choose to communicate with. It works like an alternative keyboard (just like the Emoji keyboard) and once installed, requires you to simply tap on the little globe icon to bring up the keyboard and select the GIF you wish to send!
You can download the keyboard here.
As well as offering an extensive library of thousands of GIFs to choose from, they also offer a great hashtag command system which allows the app to create a unique GIF – just for you!
Here are some hashtags you can experiment with:
#echo: Transform your words into a GIF
#sticker: Discover a random animated sticker
#text: Type a keyword to fetch the perfect text GIF
#8ball: Get the answers to your life questions with GIPHY's magic 8 ball
#weather: Plug in your zip code and find out the weather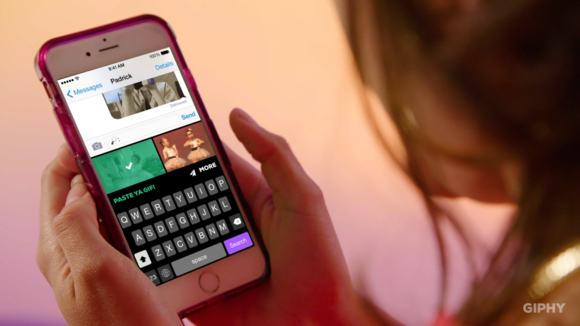 iOS users are going crazy for this new keyboard – so what are you waiting for?