Ever since video games began to emerge in the 1970s, the film industry has put the spotlight on this sector, trying to replicate the most popular hits in the form of movies or series. Thanks to this we have the wonderful current adaptation of The Last of Us, but it has not always been a factor of success.
As everyone knows, the path that studios have followed when it comes to adapting video games to film has been rather difficult. There are many movies based on games that have turned out horrible, and although many of them have a common factor, the director Uwe Boll, the one that is still considered by many as the worst is another one: Street Fighter.
Who gave the green light to this nonsense?
In 1994, millions of Street Fighter fans were thrilled when it was announced that their favorite video game would be brought to the big screen in a deal between Warner and Universal. However, the excitement soon turned to disappointment when Street Fighter: The Last Stand was released. With a ridiculous plot, over-the-top acting and questionable special effects, many have called this movie the worst video game adaptation of all time. But is this statement fair?
The film's plot is the first sign that something was wrong with its release. Instead of following the story of the original video game, Street Fighter: The Last Stand features a new plot that doesn't even star Ryu and Ken, the most visible faces of the game. Instead, they focus on two other characters.
The first of these is General M. Bison, the main villain played by the late Raul Julia, who is described as a dictator who seeks to control the entire world. Not only does Bison have a subway military base, but he also has a gas chamber and a machine that can clone people. What does this have to do with the original video game? Absolutely nothing.
For his part, Jean-Claude Van Damme plays Guile, the leader of the allied forces, but his American accent is so bad that it sounds like he's doing a parody of himself. And the performances are worth appreciating… but not for the better. Kylie Minogue, who plays Cammy, is very, very unconvincing as a soldier. And only Raul Julia himself is salvageable, who seems to be enjoying every moment of his over-the-top role as Bison.
Still, it's the special effects that are the most fun. The technology in 1994 wasn't as advanced as it is today, and that's reflected in the fight scenes. Characters seem to float in the air as they perform kicks and punches, and the sound effects are so exaggerated that they sound more like explosions than punches. In addition, the film features some CGI moments that look like something out of a 1980s video game. Even, the characters' clothes seem to be made of materials that tear easily. Every time a character is hit, their clothes rip dramatically to reveal their muscles.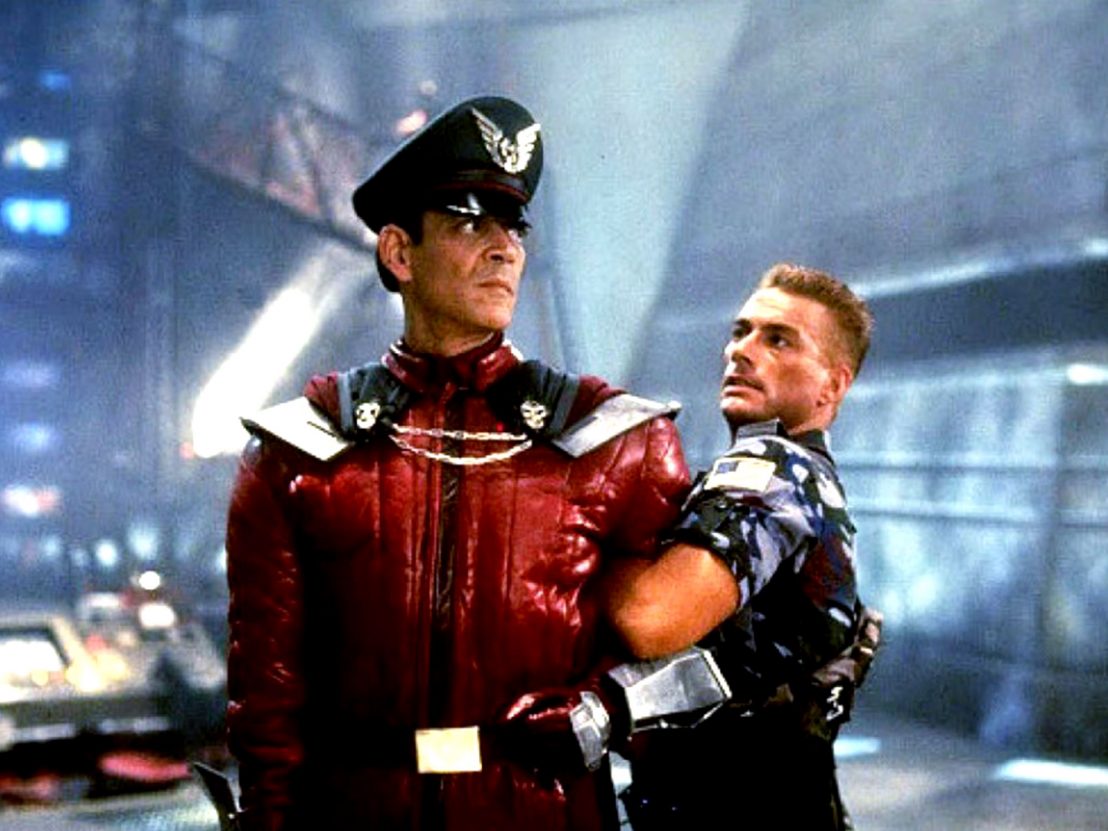 Jean-Claude Van Damme's problems
The production of Street Fighter: The Last Stand was chaotic from the start. Directed by Steven E. de Souza, who also wrote the script, it faced numerous constant budget and schedule problems. But the problems didn't stop there. During filming, Jean-Claude Van Damme was struggling with drug and alcohol problems, which significantly affected his role.
Van Damme plays Colonel Guile, who in the original video game is an American soldier leading a team of special forces to fight the evil General M. Bison. In the movie, the plot is quite different, but this is retained.
Although Van Damme was already known for being a top-notch martial artist, his personal problems took too much of a toll on him during filming. Van Damme was often late to the set, and when he was there, his behavior was also erratic. He consumed huge amounts of cocaine and alcohol during filming, which ended up affecting not only him but the entire crew.
In an interview with The Guardian in 2019, the film's director, Steven E. de Souza, spoke openly about the problems he faced during the filming of the movie. According to De Souza, Van Damme was struggling with addiction issues and had difficulty remembering his lines and executing his fighting moves:
"The problem was that he would show up at 10 a.m. with a can of beer in his hand. He couldn't remember his lines, and his martial arts moves were pretty hard to handle. He was struggling with addiction issues at the time, and he just wasn't in the best place to work on a movie like this."
With hindsight, it's not clear that it would have improved the film at all if Van Damme had been good, but it certainly didn't help the development of a feature film that was already a complete failure.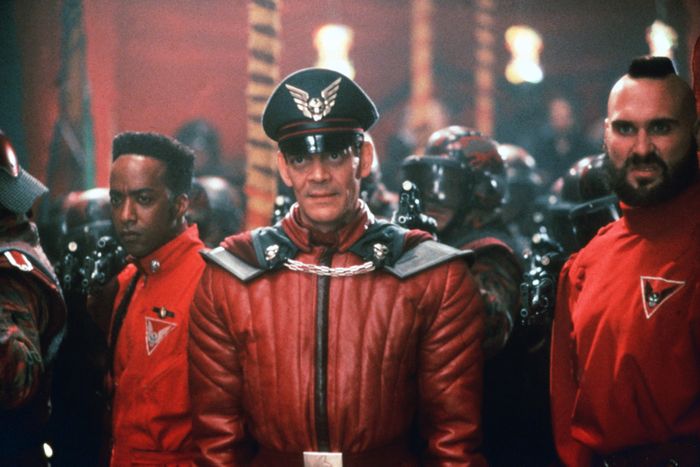 The worst movie based on a video game?
But is Street Fighter: The Last Stand really the worst video game adaptation of all time? To answer this question, we must consider other cinematic disasters that have nothing to envy it.
A clear example is Super Mario Bros. the 1993 movie that tried to carry out the story of Mario and Luigi in live action. The plot is confusing, the characters have nothing to do with the originals (and it's something for the worse in this case) and the movie is, in general, a disaster. Even the lead actors, Bob Hoskins and John Leguizamo, spoke openly about how the production was a shambles and how the movie was a total failure.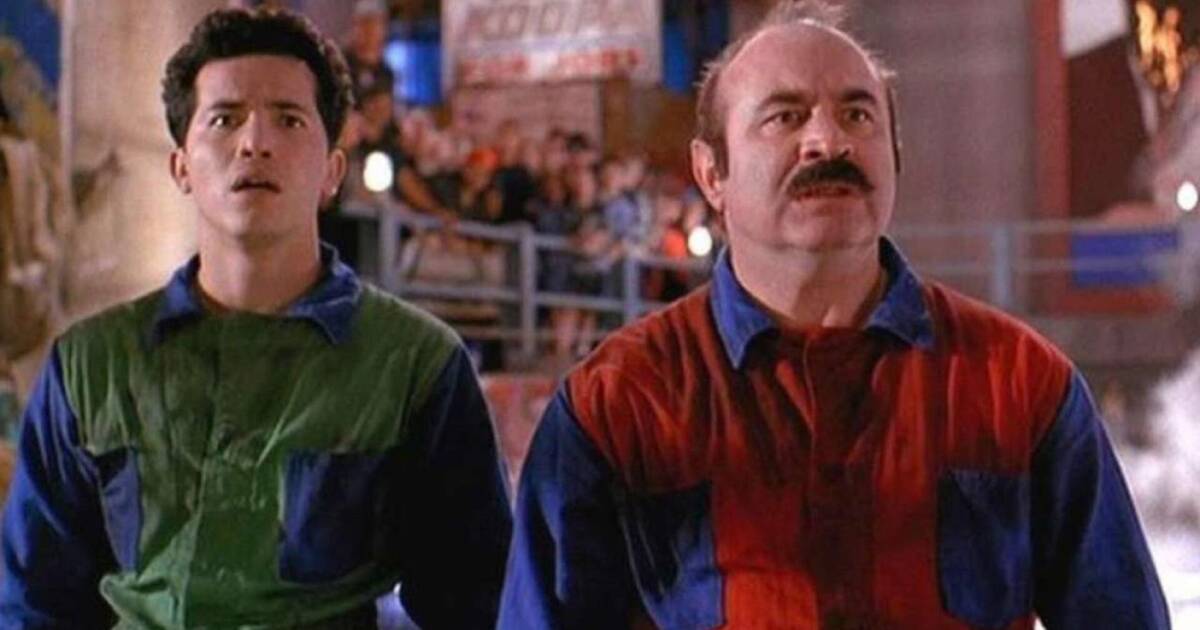 Another example of a bad adaptation is Assassin's Creed, released in 2016. Despite having a stellar cast led by Michael Fassbender and Marion Cotillard, the film failed to connect with fans of the original video game, and no wonder. The plot is very banal, Fassbender's Spanish accent is embarrassing and the action ends up remaining mediocre.
There are many other examples of such barbarities like Alone in the Dark or BloodRayne. But Street Fighter: The Last Stand is no slouch. However, this film has something that many others have failed to achieve: it's a lot of fun. This has made it a cult film, and it is celebrated by many fans who take it with irony.
By combining a ridiculous plot with over-the-top performances and questionable special effects, it ends up becoming a film worth admiring. Basically, it's so ridiculous and absurd that it becomes an entertaining experience filled with memorable moments that make you laugh out loud. It's so bad, in short, that it becomes good.
This is not a trivial issue. There are entire sagas like Sharknado that are based on movies so bad that they end up being good and entertaining. The most popular of them all is 2003's The Room, a film written, directed and starring Tommy Wiseau has been called by many the "worst movie ever made". The plot is incomprehensible, the dialogue is absurd and the performances are terribly over the top. But so much is its mediocrity that it has gained a large cult following who enjoy it precisely because of its ridiculous and bizarre nature.
Another clear example is Plan 9 from Outer Space, released in 1959 by Ed Wood. It has been considered one of the worst movies ever made, and no wonder. The plot involves aliens trying to invade Earth, but it's all so ridiculous and simple that the movie soon becomes an unintentional comedy. Ed Wood, in fact, is so famous for his bad movies that Tim Burton dedicated a biopic to him.
Troll 2 or Miami Connection are other movies that always come up when it comes to naming the worst movies of all time. However, Street Fighter: The Last Stand usually appears on these lists as well. So, it may be one of the worst video game adaptations of all time, but at least the complete disaster it was has turned into something good: laughs, fun and entertainment for B-movie geeks.