Food glorious food. Is the internet better for anything other than giving us great ideas about what to eat? I mean food porn is a real thing now! The world has gone food mad and the internet sits at the heart of this tasty revolution.
It isn't just artery clogging deep fried goodness that the internet can serve up either. If you're trying to whip yourself into shape, these days you can find an almost endless amount of healthy eating blogs and websites.
When it comes down to it, the internet is about communication and bringing people together. That is why it is so good at food. We all have that primal urge to eat and some people know how to make what we eat look and taste amazing. The internet is merely the intermediary that brings us all together in a frenzy of oozing, dripping, melted, savory, sweet, breaded and bacon wrapped goodness.
You can't, however, just type food into Google and expect to find what you're after. If you're looking for the best meals you're ever going to eat then you should stick with us as we'll show you how to get them. Treat yourself. You'll definitely like what you find when you scroll down!
This is Where You'll Find the Best Meal You'll Ever Eat
Most Popular Websites
You don't have to a Michelin star chef to serve up some scrumptious delights and that is exactly why the most popular food websites out there crowd source most of their recipes. That is right, the likes of allrecipes.com, which gets a whopping 25 million unique monthly visitors, is packed with recipes that have been uploaded by users themselves. Not only will you be able to find great meals to cook at home you'll also be able to add your own recipes to the ever expanding database home cooked delights.
The same goes for the rest of the top 5 most popular recipe websites. You will find recipes contributed by professionals but most of what you'll find on the food network, food.com, the kitchn and yummly will have been contributed by amateur chefs just like yourself. Don't let that put you off though, what you'll find will blow your taste buds away.
These websites will all have videos, podcasts, articles and more to help you eat right. If you can't be bothered searching for something you could also check out these lists of most popular recipes. This one has 20 recipes from the BBC and this one has 63 recipes from food.com. Between these popular websites you won't really need anything else but as this is the internet we're talking about, of course, there is more. A lot more…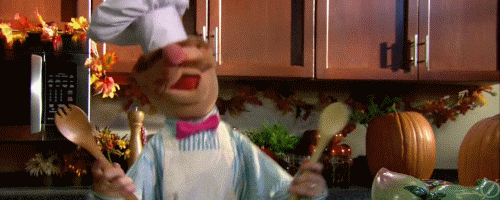 Best Chef Websites
Now if you can't find something special enough on the 5 biggest food websites the internet has to offer then I tip my cap to you, for you're clearly aiming high, and why not? Maybe you should be searching through what the pros have to offer.
If you're after Asian food then there are no websites better than Fuschia Dunlop's offering. There you'll find everything from Crispy Duck to Sri Lankan curry and she even links to her very visual Instagram account. For a more global focus you should head over Great British Chefs. The UK might not be famous for any particular type of cuisine but all that has done is freed up their professional chefs to master food from all over the world. One nation that is known for its food, however, is Italy and the same people that created the Great British Chefs website have created Great Italian Chefs, which is definitely worth a look.
On a personal note here I have to include my favorite chef. Yotam Ottolenghi specializes in all things Middle Eastern but his recipes don't stop there. He is well regarded in London as the best chef in the UK and I guarantee you'll try one of his interesting recipes and love it if you check out his site.
The best food blogs on the web
Sitting nicely between the amateur chefs uploading what their cooking at home and the pros showing you how to cook what they're serving at their restaurants are food bloggers. The food bloggers will try harder than everybody else to try and make their food look as good as it possibly can. Sometimes the photography will be more important than the cooking but I have to give it to these hipsters, they sure can cook.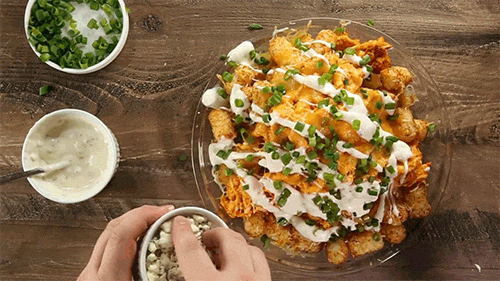 The guys at The Stone Soup bring you recipes that only need 5 ingredients in an effort to counter some of the more complicated recipes found on the internet. Veggie Num Num is one of a plethora of vegetarian centered food blogs whilst A Girl Called Jack specializes in great food that is extremely cheap to make (you will not believe how far she can stretch her money and how amazing her food looks and tastes). Another visually stunning blog is The Butty because who doesn't love a good sandwich.
The best (healthy) food blogs on the web
None of the blogs mentioned above are particularly unhealthy but many blogs specialize in only creating healthy meals. More often than not, this translates into meat free, gluten free and vegan but these blogs are here to tell you that eating healthy doesn't mean your food has to be taste free. A Couple Cooks, for example, shows how well a couple can eat if they're determined to eat well and not sacrifice any of the things that they love. Mark's Daily Apple is the blog of a former endurance athlete who is on a mission to help 100 million people live healthier lifetstyles. Finally, for an almost endless supply of healthy recipes split into all sorts of different categories for you to explore head over to 101cookbooks.com.
The best meals from what you already have at home
Now just because you want to eat nice food and have a lovely meal doesn't
mean that you want to go out to the shops and buy things. Well the internet can come to the rescue here as well because there are great sites that'll give you some excellent recipes based on what you have in the house.
Super Cook is a great option for this and so is Recipe Matcher. As an added little bonus here you can also get excellent cocktail recipes based on what you already have in over at Cocktail Builder.
Social Media Pages to follow
It isn't all websites and blogs, however, as social media has revolutionized the way we receive recipes. Whether they be quick little video recipes like those brought to us by Tasty and Mr Cooking Panda or continuous streams filled with videos and articles on everything you'll need to eat great food all the time like you'll find on the Facebook page of Bon Appetit Magazine following the right social media pages can really get your taste buds tingling.
–
So there is a lot there to take in and it'll take a while to get through it all. If you're after more, why not ask for what you want over at Softonic Solutions and see what our users can come up with. Also, I've focused on eating well at home here, so if you want me to do a feature on the best meal you'll ever eat whilst at a restaurant let me know in the comments.
Follow me on Twitter: @PatrickDevaney_