RPG Maker is often played off as a "lesser" game engine. This is partially because of how user-friendly the program is compared to other game engines, along with how graphically restrictive the program can be. However, this is a misleading way to think, as there are many impressive games out there that people don't even know were made through RPG Maker. Here are some of the best games that were created through the program.
Top 9 RPG Maker games
A steampunk adventure game about an enslaved race, this game is very reminiscent of older adventure games. The gameplay follows a classic RPG system, which is contrasted by very modern storytelling. Anyone who has interest in steampunk or Victorian games will love this unique take on a steampunk world.
The first in a long list of horror-style RPG Maker games. Yume Nikki follows the story of Madoksuki, as she adventures through her dreams. Her dark surrealistic dreams are unexplained, leaving most of the game up to interpretation. Yume Nikki has had a cult following in America for years, and is often created as the inspiration for many future games, such as the LISA series, Corpse Party, and Oneshot.
Yume Nikki has also recently received a remake on a new game engine. Fans of the original game will love the new take on a modern classic.
This is a combat-free adventure game about a hospitalized boy who is given the opportunity of having a wish granted. In order to get this wish, he has to travel through the world of Rakuen. The story does a fantastic job conveying dark concepts and messages (such as the hardships of dying young) with colorful and happy imagery.
A Yume Nikki-inspired series that has probably gained more popularity than Yume Nikki itself has. The game follows the story of a group of high school students trying to escape their haunted school after an earthquake causes various paranormal events to start happening. The game features a variety of endings depending on who survives, and the choices the player makes throughout the game.
A french RPG, and one of the few games on this list that features more combat-oriented gameplay. The game follows the story of the Batter as he goes on a mission to purify the world. The game's plot is slowly revealed as the Batter defeats more and more opponents. The game was first made popular on Tumblr, where the official fan translation of the game was one of the top reblogged games of all time on the platform.
The first game in this series follows the story of a young girl as she pieces together her memories and tries to escape from a man who is holding her captive. The story is surreal, like many Yume Nikki-inspired games, with much being left to interpretation. The second game follows the young girl's brother, as he tries to escape his childhood memories. The first game follows a more exploration-based gameplay, while the second game is more of a standard RPG. Both are incredible and worth looking into.
$9.99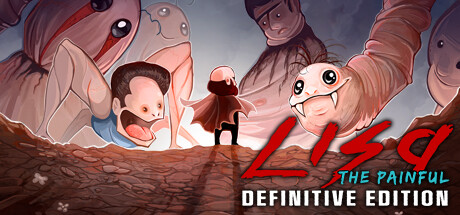 A game of betrayal and intrigue, every choice you make changes the ending entirely. Dark love stories are popular in movies, but aren't usually developed well in video games. Always Sometimes Monsters, however, takes a unique approach to its love story. The game centers around an author trying to win back the love of their life after they left to the west coast to marry someone else. While that may sound like a simple premise, the game has so many choices from beginning to end, it's easy to get immersed in the story. Interestingly, you can choose from a number of different character sprites (including sprites of all genders and races) for you and your love interest in the game, allowing for a more immersive love story for everyone.
$9.99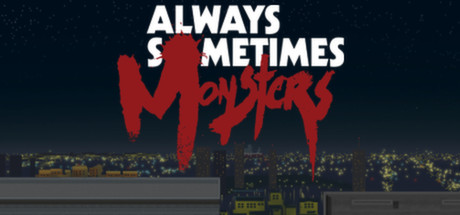 OneShot follows the journey of a young child named Niko as they try to bring light to their world. The player acts as their unseen companion, helping them carry "the sun" (a lightbulb) across the world. This game follows a reverse approach to dark imagery compared to other games of this genre. Similar to Undertale, the world is filled with "dark" creatures that surprise you with their generosity and kindness.
$9.99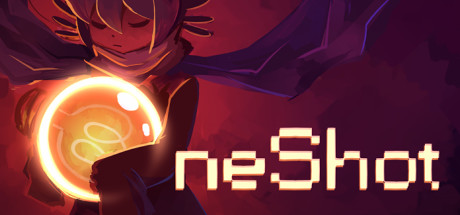 You've probably already heard of this game, as it won "Best Story" in GameSpot's 2011 Game of the Year awards. It's also been nominated for many awards, even in its mobile re-release seven years later. This game follows the story of two scientists trying to fulfill a dying man's wish to go to the moon. It seems like a basic story concept, but it's so much more than that. If you've already played this masterpiece of a game, then you have to check out its sequel, Finding Paradise, which was released on Steam last year.
As you can see, most RPG Maker games are praised for their story more than anything else. Pretty much all games created on RPG Maker are made for story lovers, with some puzzle games thrown into the mix.
Alternatively to these, you may want to check out what our Softonic Solutions community has suggested for the best RPG Maker games. You can even suggest your own favorite games if you feel we missed one from our list.  You might even see your own RPG Maker game on our list someday!