Nobody is saying that AI assistants aren't impressive. It is just that they can be a little annoying and frustrating to use. They're rigid so to speak, particularly when you're talking to them. Let's just say they're not kidding anybody. When you're speaking to an AI Assistant, like Google's Assistant or Amazon's Alexa, you know you are talking to a machine. This in an issue that needs attention, and it is an issue that Google is trying to address.
Google's Continued Conversation update makes it easier to talk to on Smart Display devices
The big issue with AI assistants is the "wake word" phrases. The constant need to say things like "Alexa…" or "Hey Google…" before every single request breaks up the flow of the conversation. What could be a chat ends up a series of commands. This is what Google is trying to address with the Continued Conversation on Smart Displays update.
The update is a simple one and works like this. Whenever you speak to Google Assistant, using the "Hey Google…" or "OK Google…" wake words, it will remain active long enough after the original command has been made so that you can continue with more requests. This means that you can ask Google to turn the lights on and then ask Google to tell you what the weather will be like in the morning, without having to say "Hey Google…" a second time. It is a simple change, but one that could make your exchanges with Google Assistant feel a little more natural or, dare we say it, human.
How to enable Continued Conversation on Smart Displays for Google Assistant
This new feature is an optional extra and so won't be enabled by default. To enable Continued Conversation on Smart Displays you need to go to Settings, then Preferences, and then finally Continued Conversation. Once here, click the toggle button to on to enable the feature.
The new feature is now available on Smart Display devices including the Google Home Hub, Lenovo Smart Display, JBL Link View, and the LG XBOOM AI ThinQWK9.
This is just the latest in a string of new features that Google has added to Smart Display devices. Other features include Interpreter mode, home appliance and smart device control, multi-room audio, and Live Photo albums that automatically update when photos of certain people or animals are taken on linked Google cameras.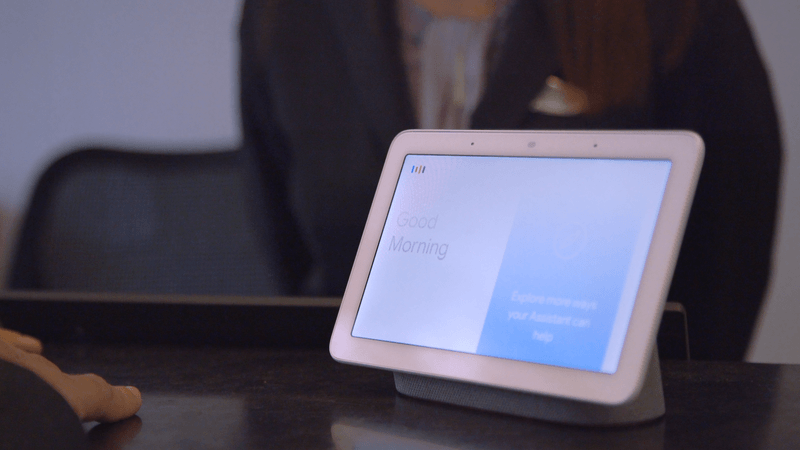 If you're a Google Assistant user, however, who doesn't have a Smart Display device you might want to check out one of our other Google Assistant articles like our essential guide to Google Assistant, Google Assistant's uncanny ability to predict whether your flights will take off on time, and our look at the surprisingly complicated backstory that went into Google Assistant's character development.