Google Assistant has just received a nice little update that will make it easier to use. Google wants Assistant to help you get through your day. To help Assistant do this the new update makes Assistant much more visual.
The Assistant collects data like hotel reservations and flights, package deliveries, scheduled appointments (meetings, doctor, etc), reminders of pending payments, etc. from the various Google products you're using (Gmail, Calendar…). It then combines this with environmental information like traffic and weather to provide up to date personalized instructions.
The update puts all of this information together in one place and offers users a visual snapshot of their day. According to the Google blog:
"Travel times are front and center, so you know when to hit the road whether you're getting ready for work, a lunch meeting, or heading home for the night. As you scroll down, you'll see your agenda, reminders, restaurant or movie reservations, your favorite stocks, upcoming bills, packages in transit, and suggestions for new Actions you should try."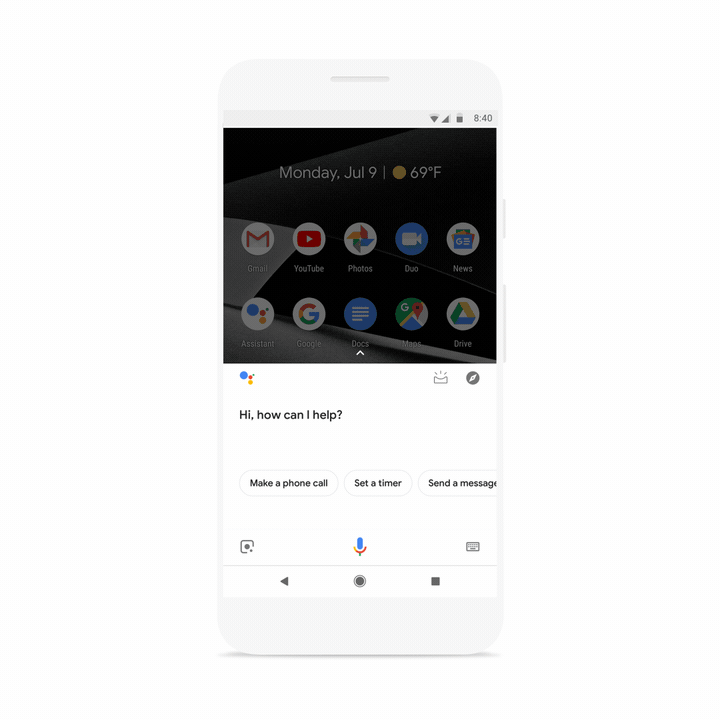 If you're an Android user and you have the latest version of Google Assistant you should find the new visual snapshot icon in the top right of the screen when you open Assistant. iOS users will find the new feature in the Google app on their iPhones.