Halloween approaches… and so does the pumpkin spice craze!
To add metaphorical fuel to your pumpkin-infused fire, we compiled some of the best, wackiest pumpkin spice products! (we are not sponsored by any of these; we just like 'em!)
As you sip your pumpkin spice latte and set up those Halloween decorations, please enjoy our…
Top 12 pumpkin spice products!
AW YEAH. Smell pumpkin spice, even while washing the dishes!
Honestly, if people will shove a lemon down the food disposal chute to keep the drains smelling like citrus, this just makes sense. Elementary, dear Watson.
Cereal, baby!
If we're collectively going to make pumpkin spice a lifestyle, why not make sure the dishes smell great even before they reach the dish soap? It's simple math, really.
Oh, and they taste great! Sorry, we forgot to mention that.
More cereal?? Seems so.
If you're not about those delicious, cheery O's, you might prefer our fiber-rich friends, the Frosted Mini Wheats! This version has everything thing the normal cereal offers – healthy fiber with those awesome, frosted bites – but with that special flavor to take things up to 11.
There are too many brands of pumpkin butter to count, without even mentioning the guides for making your own! That's just what happens when something smells great, tastes great, reminds us of fall, and can be spread across bread.
Want to get crazy? Put that deliciousness on a waffle.
Did you know that Charmin (that toilet paper company) might create a pumpkin spice toilet paper? Since we have no timeline for when that may arrive, keep your bathroom and house smelling great with Air Wick fresheners in the meantime!
Each of these small bottles will infuse one room with the calming scent of Halloween Hopes and Fall Fantasies.
For the uninitiated: Trader Joe's has a series of granola bars called "This (insert fruit here) Walks Into a Bar." Usually that blank is filled with Strawberry or something typical.
Right now, it's pumpkins!
Trust us, the bars were already great, but with the surprisingly dulcet flavor of pumpkin spice, you have the perfect fall snack, on the go or at home.
You already know about the Starbuck pumpkin spice latte, obviously. The ante has officially been upped with Starbucks scones! (Because, as all true Starbucks fans know, these little coffee shops pack some decent food options, no lie.)
Gosh, just look at that thing! A sheet of pure white frosting decorated with a dazzling drizzle, set upon a crumbly heaven of pumpkin spice perfection.
You may be saying, "This has gone too far"…but no! We're not even close.
Lip balm comes in many flavors because, let's be honest, even if you're not eating it, you will taste it eventually. Make sure you're getting a lick of our friendly spice!

Oh yeah! If you think pumpkin spice can't improve the flavor of good old fashioned caramel, you're dead wrong…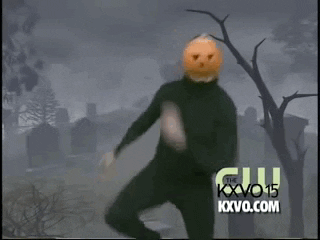 In addition to excellent cheese, Tillamook makes excellent ice cream! And every season, they roll out our favorite invention since sliced bread: Pumpkin Cookie Butter.
After you've eaten your pumpkin cereal, butter, and scones, this ice cream will be there for after dinner!
Or after a fall breakup…
Like many other items on this list, please look at Pumpkin Spice Twinkies and ask "Why not?".
The answer becomes clear: they're awesome!
Admittedly, Twinkies aren't the healthiest option on this list. Far from it, in fact (even the ice cream must have some dairy value, amiright?). However, they're nothing if not tasty! Also, they go great in a sack lunch.
Morning hater? Smooth over the pain of your waking existence! Morning lover? Just the thing to kick off a new fall day!
Conclusion
Here's some food for thought: bacon and pumpkins. Why do people go crazy for those two products? You can buy bacon deodorant, bacon mints, bacon vodka… it seems like these two groups should get together and make a pumpkin/bacon combination to rule the world.
Oh wait… it exists. Introducing Roasted Pumpkin Soup with Bacon and Thyme!
… Ew?
Official count of the word "pumpkin" in this article: 34.