This week is full of premieres from the major streaming platforms. We already launched several lists of what not to miss in February: Netflix launches new seasons of series like Aggretsuko, Disney+ includes Black Panther: Wakanda Forever in its catalog, Prime Video launches a new season of Carnival Row and HBO premieres the latest season of The Flash.
But if you are going to have a quiet weekend and, finally, you can catch up with your series or start new ones, it is important to know what will be the new releases this week. Because February will not be very long, but it brings with it some long-awaited premieres.
Featured Disney+ Releases
Disney Plus will not have an overly flashy week in its catalog. Last week it released Black Panther: Wakanda Forever and next week it will add The Proud Family: Louder And Prouder, The Invisible Girl and Prime Time.
However, this week is almost empty, perhaps due to the Super Bowl celebration, and only has minor releases such as the films of The Punisher or Alaska: Native Wisdom. However, it will be a good week for Marvel fans, as it will release Stan Lee's Mutants, Monsters and Marvels and a new installment of a short series summarizing its universe:
Marvel Studios Legends – February 8
Before the imminent release of Ant-Man and The Wasp: Quantumania, Disney+ will launch new installments of Marvel Studios Legends. It is a series of very short chapters (between 5 and 10 minutes) in which they make a summary of all the characters of the UCM to get you up to date before the new releases. I've had to resort to them several times to find out everything, and the truth is that they are very successful.
Featured Netflix Releases
Netflix is coming back with even more premieres. The streaming platform is reserving February for some of its most striking new releases of the year. And, while they decide whether to renew or cancel fictions like Lockwood Agency, they are going to release a couple of very interesting titles this week.
You – Season 4 Part 1 – February 9
The most anticipated release, by far, of the entire Netflix catalog, is the new season of You. It is one of the platform's best-performing original series, and now it returns with a new batch of episodes that will continue to captivate its followers.
My Dad the Intergalactic Bounty Hunter – Season 1 – February 9th
Another highly anticipated premiere, this time for children's audiences, is My Dad the Intergalactic Bounty Hunter. It is a 3D animated series about two sons who accidentally travel with their father (who works as an intergalactic bounty hunter, as the title says) on a mission of vital importance.
Other eye-catching Netflix premieres this weekend include Love to Hate You, a Korean romantic comedy in series form, and The Exchange, a series created in Kuwait about two women set out to conquer the cutthroat stock market of 1980s Kuwait.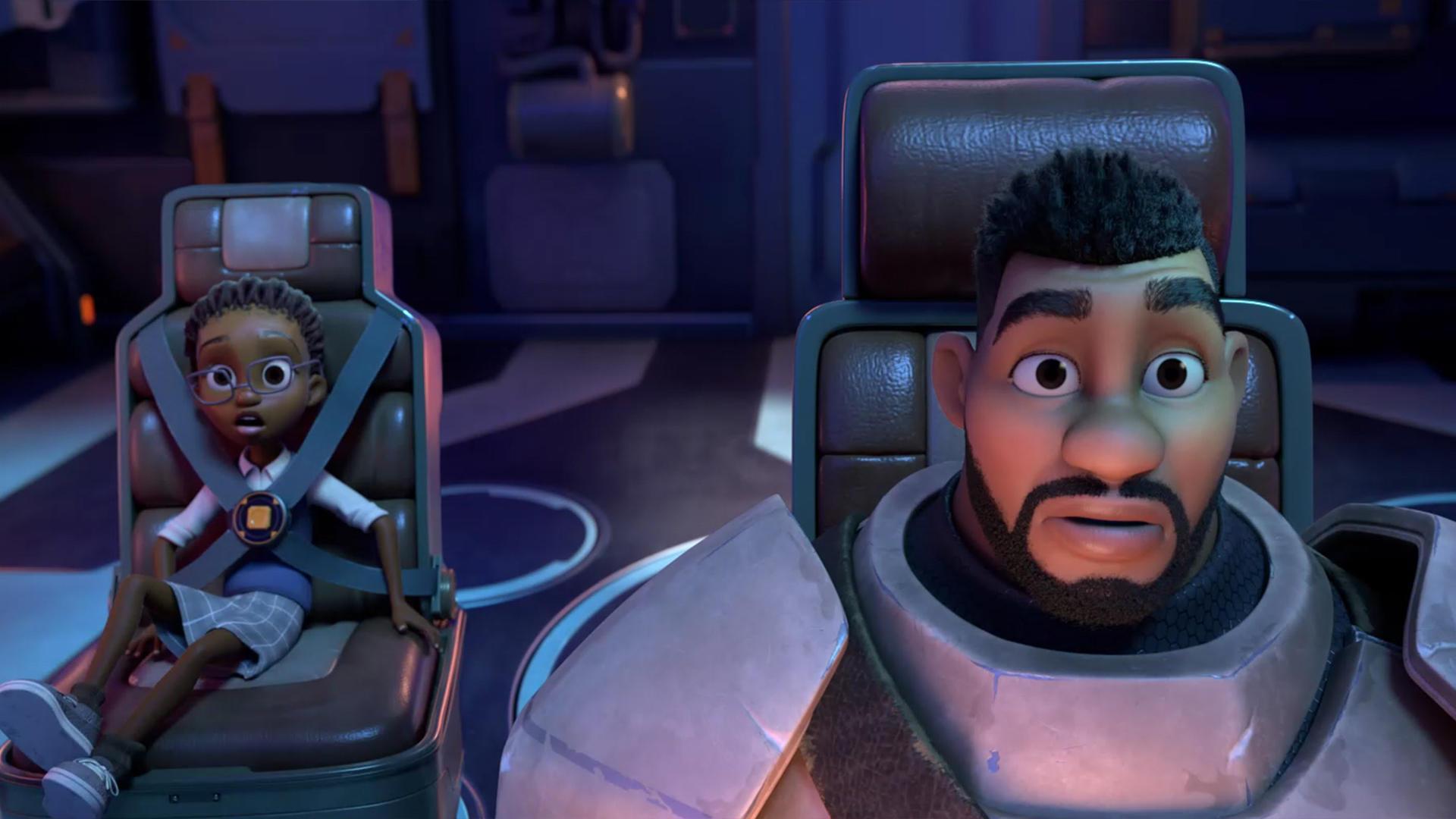 Featured HBO Max Premieres
For its part, HBO Max is heading into a weekend full of news. Beyond the new episode of The Last of Us, which has been moved up because of the Super Bowl, it premieres some series that will serve to continue growing in its open battle for the streaming battle.
The Flash – Season 9 – February 9
We mentioned before that one of the most important releases of HBO this month is the end of The Flash, the series of The CW that is part of the Arrowverse. With season 9 comes to an end, and with it gives way to the whole universe of new proposals for DC Studios in which the fiction starring Grant Gustin has no place.
Trust Me – Season 1 – February 9
Another series highlighted by HBO Max is Tell Me Everything, which premieres its first season on the platform. It is a British teenage story that will deal with issues such as anxiety or depression, and seeks to resemble in tone to Euphoria or Skins. The protagonist, Johnny, faces the worst tragedy he has ever suffered, and must decide whether to move forward or be overcome by events.
Cormoran Strike: Troubled Blood
A new British fiction that premieres HBO Max is Cormoran Strike: Troubled Blood. It is a miniseries based on the novel by Robert Galbraith that presents a detective investigation into a fiendishly complex murder. If you like psychopathic murderer stories, this is your place.
HBO Max also launches this week La maldición del Windsor, a documentary about the fire of one of Madrid's most iconic buildings, and the third season of The Godfather of Harlem, starring Forest Whitaker in a masterful performance.
Amazon Prime Video Featured Releases
Finally, Amazon Prime Video will also release two highly anticipated audiovisual products with a large audience behind them.
The Forever Purge – February 12
The Purge saga has become, in just a decade, a contemporary horror classic. The first film was a huge success and so the franchise has continued to be stretched until The Forever Purge, the latest in the saga. The film introduces Adele and her husband John, who live in Texas working for the wealthy Tucker family on their ranch. The morning after the Purge, a gang of masked killers attacks the Tuckers, forcing the two families to unite and fight together.
Operation Black Tide – Season 2 – February 10
Another great series of note is Operation Black Tide, which is filmed between Galicia and Portugal. In the second season, the fiction follows Nando while he is in prison, with a journey full of betrayals and double-dealing that walks between the balance of the legal and the illegal. Once again, there will be a struggle between cops and drug dealers, where neither is as good nor as bad as it seems.