With so many details leaked about Google's latest handsets, the Pixel 3 and Pixel 3XL, it was easy to forget this year about the other big announcements that usually come with the Pixel announcements. Every year, alongside the Pixel devices, Google unveils some brand-new features for Google Photos and this year didn't disappoint.
What are Live Albums in Google Photos?
You know a new feature or product is good when it makes sense the first time you hear about it. Live Albums is one such feature. They allow you to select the people and even the pets you'd like to be a part of the album. Then, whenever you take a photo that includes any of the selected people or pets they'll automatically be added to the album. These Live Albums can then be shared, just like normal albums, and everybody will be able to access the new and updated albums whenever new photos are taken and added to them.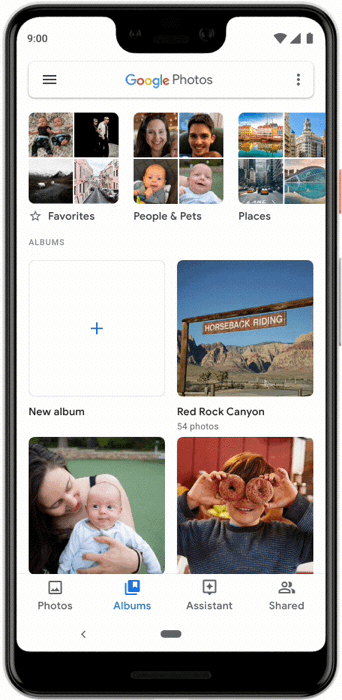 Using this latest feature for Google Photos is really easy. All you have to do is:
Open your Google Photos app on your iPhone or Android device.
Select New Album.
Hit the option Automatically add photos of people & pets.
Select the people and pets that you want Google Photos to automatically add to the album.
Hit Turn on in the top-right of the screen.
Once you've created your Live Album, you'll also be given the option to share it with whomever you wish. Another cool feature is that you can turn any album into a Live Album by activating the setting in step 3 when the album is open.
Behind the scenes, there will be a lot of heavy lifting being done by Google's AI. Facial recognition for humans and animals is no mean feat. The end product, however, makes perfect sense. Google has made it easier than ever to make and update albums that are filled with our loved ones. Live Albums are definitely photo albums 2.0. Well done, Google.
To make the most of Google Photos newest feature, and all of the other AI powered features that come with it, Google has built Photos into its latest Assistant powered device, the Home Hub. As well as automatically updating the family photo albums the Hub displays, it'll also respond to voice commands. You'll simply have to ask to see photos of your trip to Italy and Photos and the Hub will work their magic.
Photos is taking bold strides into the future with its new features and Google is building hardware to showcase its new skills. If you love taking photos, this can only be good news for you.