Ah, gifs. Whether you pronounce it "jiff" or "giff" (the way heathens do), it's hard not to recognize the popularity of gifs after some time on the internet.
Backwards bike flip from gifs
In this article, we'd like you to help you start making your own! Working with Graphic Interchange Format doesn't need to feel like dealing with the devil. There are a few simple ways to create Gifs and work with the format, if you know where to turn. Fortunately, we do!
If you're looking for the answer, skip down to "Using Giphy" or "For More Control." Otherwise, let's take a quick walk through gif basics.
How to make a gif
What a gif is
Graphic interchange format is a bitmap image format (image made of dots on a rectangular grid) that uses a lossless data compression technique to reduce file size while maintaining the quality.
Long story short: gif files look good, can be viewed almost universally, and don't take up too much file space. Boom.
There are two ways to create a gif: from photos or video. A gif made from photos will display the pictures at designated times, as dictated by the user. Videos, which are already series of photos played one after the other, are simply changed into the bitmap image format to reduce size.
This may sound hard. In fact, it would be if there weren't a number of services prepared to help…
Using Giphy
Head over to Giphy!
To the average user, Giphy is a repository of gifs which can be searched and accessed.
But we're not the average user: rather than finding a gif, we want to create our own! (You don't even need to make a profile to start, how great is that?) Hit the "Create" button at the top right:
You'll be greeted by this user-friendly page:
Would you look at that? There are three options: photos/gif, video, or URL.
Photos/gifs
Selecting "Choose Photo or Gif" prompts the user to select at least one photo or pre-existing gif. The selected material lands in a creator environment:
Here, you can add more files, or adjust how quickly the gif moves from one photo to the next! Your options are .1 second to 5 seconds.
Pressing "Continue" brings us to the decorating section:
Here, you can add captions, stickers, filters, or drawings! It's a lot to take in at first, so come ready to play around. That, or have an idea in mind and then use that as a guide.
Once you're finished, hit the upload button at the bottom. You can create tags or acknowledge source content, or simply finalize your creation: here's ours. [seizure warning]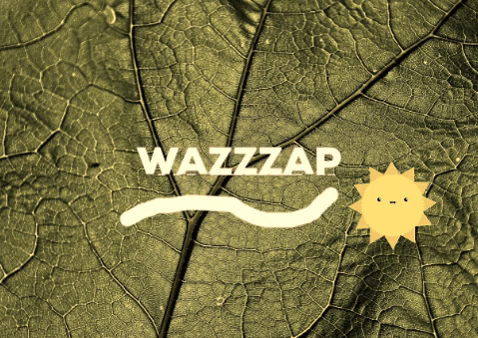 Video
Like the photo/gif option, video prompts you to select a file. Once that's finished, your creator studio allows you to select 1 to 15 seconds from anywhere in the video:
Once that's finished, the "Decorate" options are the same as before. Have a blast!
URL
Giphy also makes converting online files easy. If you're hoping for a YouTube or Vimeo clip, just grab the video's URL and paste it into the designated bar:
From here, the video selector will look the same as the video window above. After that, the "Decorate" section will be the same as all others!
So, if your video happens to be from a clip of Halo 5, it might look something like…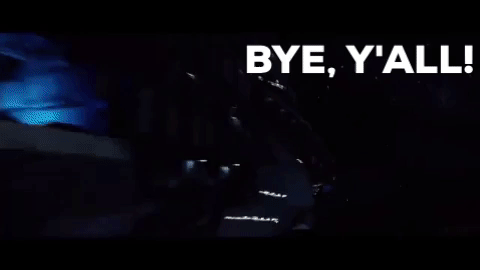 For more control
An article by Lindsay Kolowich noted that programs like Photoshop allow you to create gifs with a greater degree of control: prepare to set photo duration times for each slide and set a number of image repeats to extend certain moments. While Giphy makes things easy and simple, there are a few great applications that can do even more.
Last laugh
Whether you need graphics for a presentation or plan on being the next great memelord, Giphy works wonders! There are other programs that may offer greater control, but no matter what you use, keep the basics in mind: gifs are compressed files that generally play a series of images within a short time frame. Before you start, it's always a good idea to have an idea for your gif in mind, or better: prepare photos and videos in advance.
Have fun creating gifs, we hope this helps you get started! When you finish your first gif, send a link in the comments; we'd love to see your creation.