The PlayStation 4 has been one of the most popular consoles in the gaming industry for years now. The PlayStation Network is probably the easiest console store to use, and there are dozens of extra features you can add onto your PS4. Not only is it a great console on its own, but it also has some amazing exclusives. Most of its exclusives belong to well-established franchises, which has caused many gamers to buy a PS4 just to play the next game in their favorite series. Here are some of the must-play PS4 exclusives out there.
Best PS4 exclusive games
A series of action-adventure games released exclusively for PlayStation, the most recent God of War follows Kratos (the series protagonist) and his son, Atreus, as they travel around Norway scattering Atreus' mother's ashes. While most of the series is based on Greek Mythology, the most recent game focuses on Norse Mythology instead. This series is graphic and combat heavy, but the focus on Kratos and his son is an interesting change. Whether you're brand new to the series or are a longtime fan, God of War 2018 is definitely worth checking out.
►
Zombies were a big hit a few years ago, but the fad has started to die out recently. Games like The Last of Us are what's really keeping the fad alive. This survival horror game follows the story of Joel, as he tries to escort Ellie, the potential cure for the virus plaguing the world, across the post-apocalyptic US. The gameplay and story are both captivating.
►
Shadow of the Colossus follows the story of Wander as he hunts down giants. The game is a repeated process of hunting for a Colossus, and killing them as you climb their body. Even if you've never heard of this game, you've probably seen promotional work for it, as the game is highly acclaimed for its visuals. With its stunning images and addictive gameplay, Shadows of the Colossus is a great game for anyone who loves action-adventures.
►
While this game is a little more obscure compared to the others on this list, it absolutely deserves its place as one of the best PS4 exclusives. From the makers of Transistor and Bastion, Pyre is a unique high fantasy action-strategy game. Players must strategically fight for control of a center ball and place it in the enemy's pyre without getting touched. It's a perfect game for anyone with a competitive spirit, as it also features multiplayer modes.
►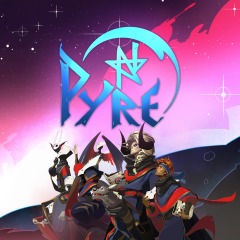 A franchise that has been popular since its creation in 2002. The series perfectly blends the worlds of Disney and Final Fantasy, while following the story of three young kids. The story is incredible, and the long-anticipated Kingdom Hearts III is finally out. While this game is on both Xbox One and PS4, the other games in the series have been almost entirely PlayStation exclusives. We won't spoil anything about Kingdom Hearts III, but we will say, the game was definitely worth the wait.
Everyone wants to be Batman. He is one of the most iconic superheroes of all time, and the Arkham City games have brought new life into his franchise. Whether you've played other games in the series or Arkham VR is your first one, there is no substitute for getting to play as the dark knight himself. The game lets you take on a variety of classic Batman villains, like the Joker and Penguin, and you truly get to feel like a hero.
►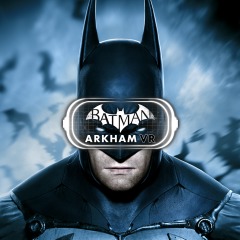 It's impossible to talk about great PS4 exclusives, without talking about the game that break records on its release, Spider-Man. It is one of the few superhero games that features an open-world, meaning there are hundreds of sidequests and opportunities to take. The game took four years to make, and it absolutely shows. The visuals and gameplay are incredibly immersive. You really get to feel like you're part of Spider-Man's world.
►
This is just a fraction of the incredible games that are exclusive to the PlayStation 4. You can find even more on our Softonic Solutions page. You can even add your own favorite exclusives if they aren't currently listed.