I'm not quite sure how the stars have aligned recently, but in the last few weeks there have been two articles linking a nun with Artificial Intelligence. The previous one was the story of Mary Kenneth Keller, the creator of the BASIC programming system, which ended up laying the foundations of today's ChatGPT. And now it's about a science fiction series that will be coming to SkyShowtime at some point.
The series in question is titled Mrs. Davis, and is the next work of Damon Lindelof. This name will ring a bell for series fans, as he is one of the most prolific showrunners of recent years: he is the man behind Lost, HBO Max's impressive Watchmen and The Leftovers. In addition, he is not coming alone, but will be joined by Tara Hernandez, one of the screenwriters of The Big Bang Theory.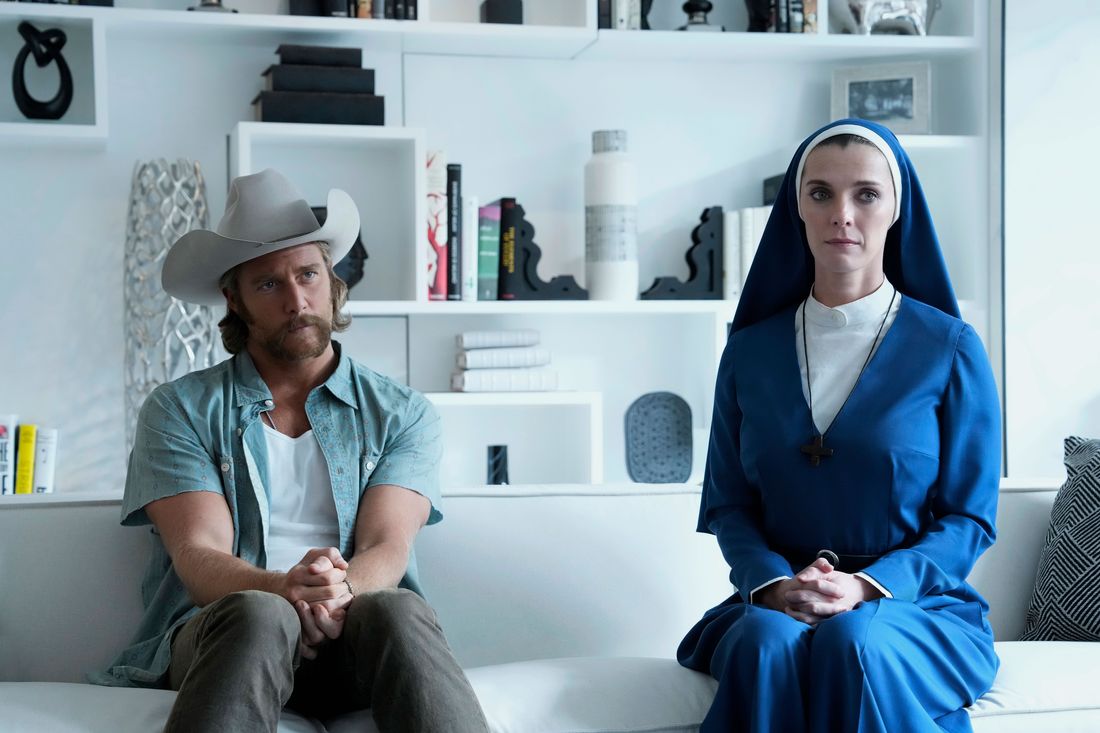 What is Damon Lindelof's new series about?
This strange but potentially effective combination stars Betty Gilpin (The Hunt, GLOW). Gilpin will play Simone, a nun who will be the only one capable of standing up to an all-powerful AI while it has all of humanity mesmerized by its sheer charisma.
As the synopsis states, the series is described as an exploration of faith versus technology: an epic battle of biblical and binary proportions. Apparently, typical video game mechanics will also be included, so it looks like it will be action-packed and adventurous.
In the first teaser trailer we have been able to see how a large technological corporation like Google has controlled everyone by this AI. It is something that is slightly related to the plot of Lindelof's Watchmen, and that could lead to a more interesting and crucial story than we think.
The series will premiere next April 20 in the United States, through Peacock. With that in mind, it should be coming to us in the early future on the new SkyShowtime.