Meta, Mark Zuckerberg's company that integrates Facebook, Instagram, WhatsApp and Messenger, has just made an unprecedented announcement in his company. And I say unprecedented because, contrary to what tech titans usually do, it is not a breakthrough but a throwback to its formula, to take us back nine years.
The announcement in question is that Facebook will once again have Messenger integrated within the application. Although in 2014 they decided to create Messenger as an application apart from the social network, with a direct access through Facebook but requiring a separate download, the new features of the platform have led to rethink its integration.
"We're testing the ability for users to access their Messenger inbox from within the Facebook app and you'll soon see us expand these tests," explains Tom Alison, Facebook's director. The reason is that they will soon integrate new features, some related to Artificial Intelligence, that will be much more functional with chat within Facebook.
Although many believed that Facebook was on its last legs, Allison also clarifies that "Facebook is neither dead nor dying, but alive and thriving, with 2 billion daily active users". Although everything has changed a lot in the last two decades, we can say that Meta has always been the great leader of chats and conversations. And to realize this, you only have to take a look at how things have evolved in recent years.
MSN Messenger: before Facebook
In the pre-WhatsApp and pre-Facebook era, there was an undisputed king in the world of instant messaging: MSN Messenger (renamed Windows Live Messenger in 2005). For nearly 15 years, this Microsoft software became the primary form of online communication for millions of people around the world. Founded by Microsoft, it was the quintessential software before Mark Zuckerberg got his hands on it.
We were in the early 2000s, the Internet was booming and more and more people had access to it. At this time, MSN Messenger hit the market, allowing users to chat online with friends and family in real time. Unlike email, which could take hours or even days to arrive, MSN Messenger offered immediate and effective communication.
In addition to being free, MSN Messenger had an easy-to-use and customizable interface. Users could choose their user name, change their wallpaper and customize their online status. But what really made MSN Messenger so popular were its novelties: the statuses, profiles, emoticons and buzzes were unique. Who doesn't remember the whizzing sound of the buzzes?
MSN Messenger was especially popular among teenagers, and even helped generate a new language full of diminutives and with its own alphabet for emoticons. (L) was heart and :$ to be embarrassed. That was true then and, for many, it still is now.
But as technology advanced, instant messaging alternatives emerged, and with the growing popularity of smartphones, users began to prefer messaging applications that they could use on any device, anytime, anywhere.
In an attempt to keep up with the competition, Microsoft tried to reinvent MSN Messenger several times. But by then it was too late. Most users had found alternatives that better suited their needs, and MSN Messenger became a relic of the past.
The reign of Facebook
While MSN Messenger was growing, another platform was growing alongside it in parallel: Facebook. Since its founding in 2004 by Mark Zuckerberg, the platform became an unprecedented milestone on the Internet. In just four years, in 2008, it had more than 100 million monthly active users, and by 2012, that number had grown to more than one billion.
One of the main factors behind Facebook's success was its ability to adapt and evolve as online trends and technology changed. The platform added new features and tools over the years, including the ability to share photos, videos and status updates, as well as the creation of groups, pages and events.
But there was one feature that changed everything for online messaging: the platform's chat. Users began to use it actively, as well as its ability to make video calls -which competed against Microsoft's Skype– and this gradually caused MSN Messenger to decline.
But there was another factor that caused the complete fall of MSN Messenger; an app that we have been using non-stop for years and that has become a necessary tool in our daily lives: WhatsApp.
WhatsApp: the ultimate messaging service
In 2010, an application emerged that would change everything: WhatsApp. Founded by Jan Koum and Brian Acton, two former Yahoo! employees, the application quickly became one of the most popular messaging applications in the world.
WhatsApp was designed to offer a cheaper alternative to traditional text messaging, and its success was largely due to its ability to send text, voice and multimedia messages for free. In addition, its simple and easy-to-use interface made it a popular choice among users around the world.
Focused on its use on smartphones at an unbeatable time for this hardware, WhatsApp managed to stand out from any alternative. And it soon became the perfect complement to Facebook. Thus, although Facebook chats were still being used, more and more people were switching to (or complementing) WhatsApp, so Zuckerberg did the only thing he could do: buy the app.
In February 2014, Facebook acquired WhatsApp for a staggering $19 billion, making the app part of the social networking giant. Although some users feared that the acquisition could spell the end of WhatsApp, the app has remained popular and has continued to evolve today.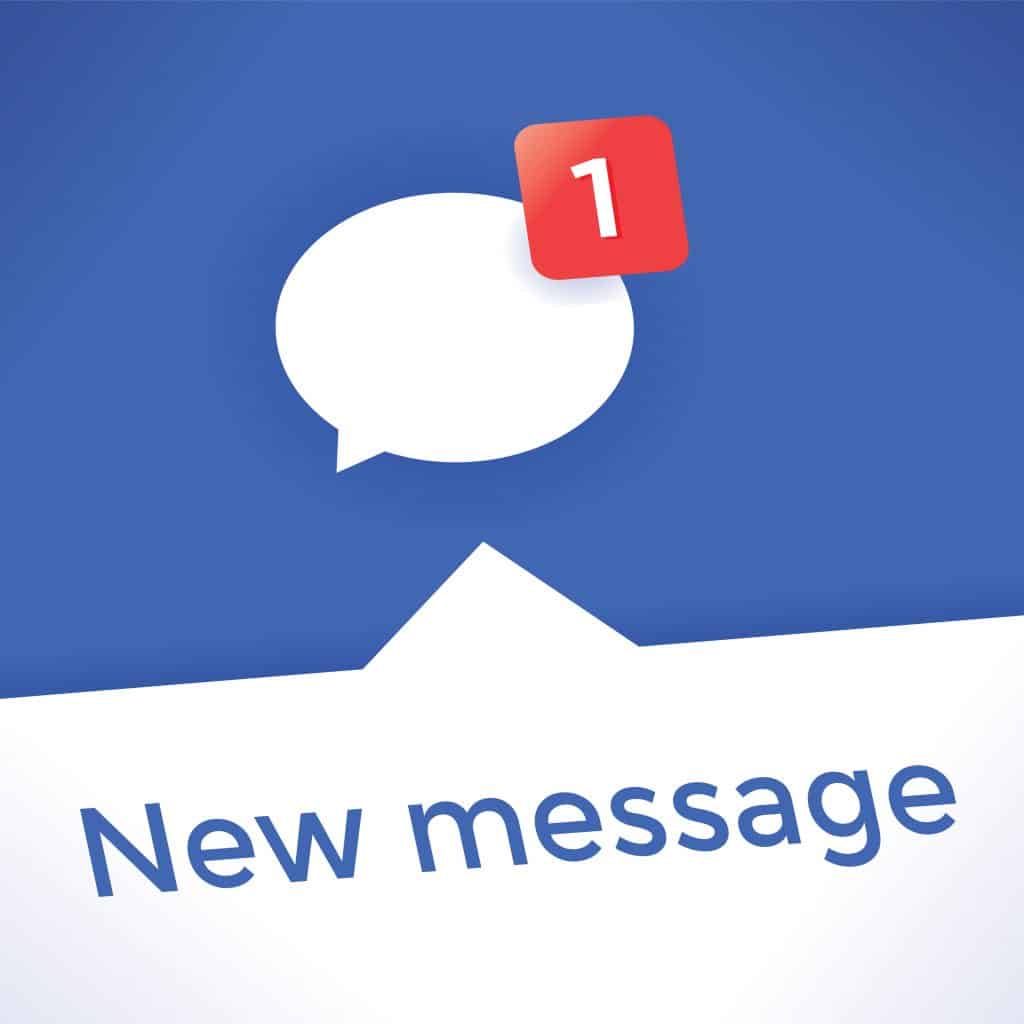 WhatsApp + Facebook Messenger, the perfect combination
Facebook Chat began to grow and in 2011 it became Facebook Messenger, a more advanced service of the social network that sought to do away once and for all with MSN Messenger. It did so early, as in 2014 the application was finally shut down; and it did so, in addition to its continued decline, because Facebook had already taken the lead.
On the one hand, that same year it bought WhatsApp, the ultimate messaging service. On the other hand, Facebook also took the opportunity to launch Messenger as a standalone app. It made sense at the time; it was starting to be used more and more frequently on smartphones, and being standalone gave it much greater control over its platform.
In this way, Facebook began to work on two independent and alternative but connected services. It is not that it was in competition with WhatsApp, but that each of these platforms served different purposes. WhatsApp was more for having classic conversations with friends and Facebook Messenger for talking to people you couldn't otherwise contact and sharing unique things that you could only do through a computer.
Thus, for years they grew and shared reign within the same company, and although dangerous alternatives such as Line and Telegram emerged, they never ceased to coexist at the top. Later, with Instagram something similar was done, although the chat was always integrated into the social network, and now it seems that Facebook wants to return to its pre-2014 origins.