DC Comics fans are in luck. After more than a decade of failed attempts to create a joint universe, the so-called DC Extended Universe (DCEU) that wanted to compete against the MCU and was largely led by Zack Snyder, they have decided to wipe the slate clean.
The reason? Well, beyond the box office failures of films like Black Adam, the quality of the films was rather poor, and there didn't seem to be a very clear link to make this universe cohesive. Thus, they gave the reins to James Gunn and Peter Safran to take charge of the new projects to come and, after getting rid of actors like Henry Cavill, they have already proposed everything that is coming in the future.
In a direct and to the point presentation video, James Gunn presented a whopping ten productions that will be integrated into the new DC Studios universe, including live-action series, animation and films. In addition, these are joined by the last remaining releases from the previous universe (The Flash, Shazam 2, Blue Beetle and Aquaman 2) and the universes of The Batman and Joker, which will continue to release independent films under the Elseworlds label.
The first chapter of what Gunn announced will be called Gods and Monsters and, as the name suggests, will play with the presence of supernatural characters of all kinds. But there are many that are little known to the general public, so we have prepared a list of the best comics that you can read to start building up your appetite for what is to come.
All-Star Superman
James Gunn himself has said that the Superman: Legacy movie, which will feature a 25-year-old Superman, will be the official beginning of his universe, the key piece that will define everything that is to come. As far as we know, this film will show a much kinder version of Clark Kent, who is constantly rejected by the cynicism that exists in today's society.
He also accompanied his announcement with an image from All-Star Superman, a comic book series released between 2005 and 2008 by Grant Morrison and Frank Quitely that ipso facto became a classic of the character. In the original story, Superman discovers that he is about to die from a massive solar energy overload, and uses his last days on Earth to bring closure to superheroic (such as confronting survivors of Krypton and alien threats) and earthly issues.
I highly doubt that, considering it will be about a very young Superman, it will plant the premise that he is about to die. However, in All-Star Superman we see a much more affable version of the hero than usual in recent times, and his private life is at the center of everything. Therefore, it would not be surprising if he used it as the premise for the film.
Authority
Considered one of the best superhero comics of all time, Authority is a series created by Warren Ellis and Bryan Hitch (and followed by several authors) that was published between 1999 and 2010 and served to update the history of modern heroes to the mythology we know better today.
The story follows a group of anti-heroes, without any ethics when doing their jobs, who serve as mercenaries. The plot is action-packed and progresses in an increasingly dizzying manner, and serves to review dozens of ethical and moral reflections behind the caped guys.
This is perhaps the most difficult project James Gunn has on his hands, since turning a story with so many nuances into a film seems complex. However, if it turns out well, it could become an instant classic that will also serve as a reference for future projects.
Batman: R.I.P.
One of the biggest surprises in James Gunn's announcement is the addition of a new Batman. Although Robert Pattinson and Matt Reeves' Batman will continue to exist independently, for the shared universe they are creating they will have a different one.
The intention of this new Batman is to integrate the entire Batfamily into the universe, from Nightwing to Batgirl and, of course, Robin. So they have decided that Batman: Brave and the Bold will be the chosen project. It will explore Bruce Wayne's relationship with his son Damian, the most rebellious Robin, and promises to be as fun as it is emotional.
There is no better comic to explore this movie than the origin of this Robin, which can be read in Batman: R.I.P. In this comic series led by Grant Morrison, we see how Batman has to get hold of this little devil, who has been raised to be a born killer. A story full of intention that will delight fans of the Bat.
Supergirl: The Woman of Tomorrow
Another big surprise in the film section has been the revelation of a Supergirl project, titled after the comic book that screenwriter Tom King began publishing in 2021. King is one of the best comic book writers of the 21st century, and no doubt adapting his stories seems like a great idea for the universe Gunn is shaping.
As for the story of the comic, it is about how the young Supergirl (Kara Zor-El) is sent to Earth to protect her cousin, Superman. However, he doesn't need her at all, something that causes her plans to change forever and she must make a decision about her future.
Supergirl: The Woman of Tomorrow is a comic book about the adaptation of an extraterrestrial to Earth, with emotion, humor and a lot of heart. It certainly fits in perfectly with the Superman movie in development.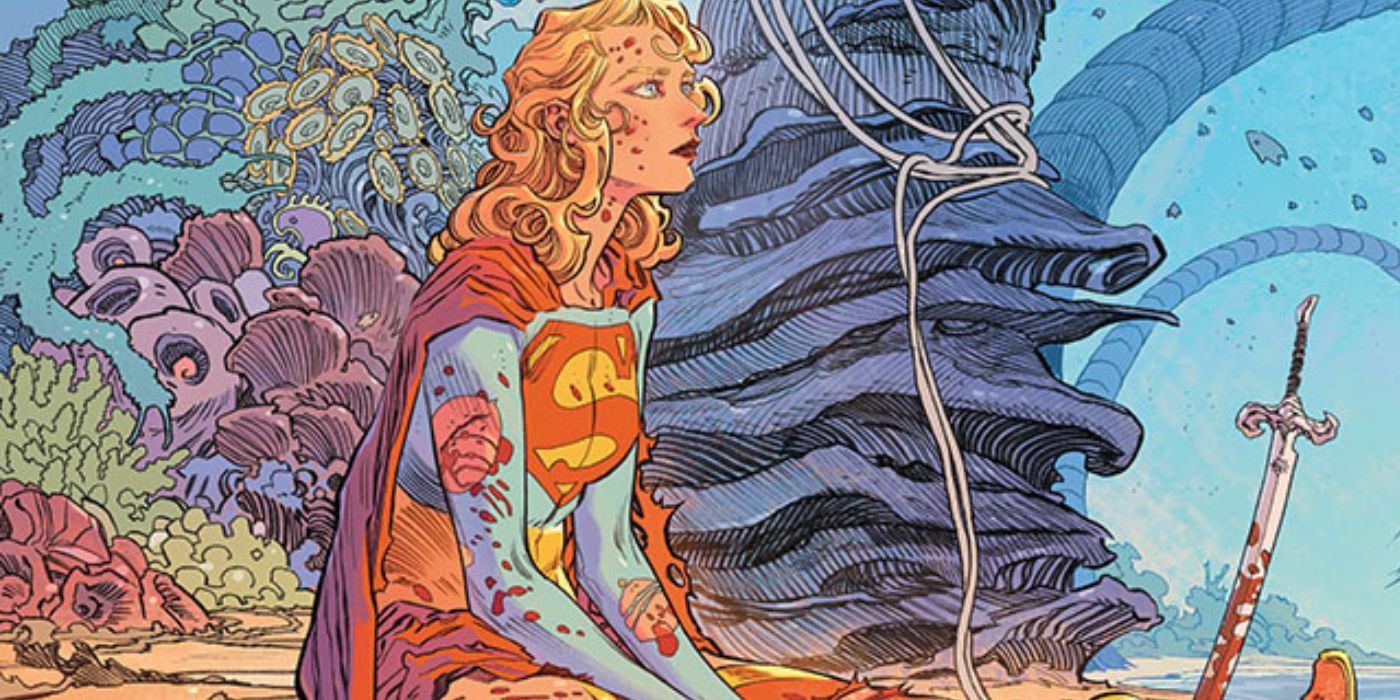 Swamp Thing by Alan Moore
The Swamp Thing has gone through a multitude of versions over the years, from its first conception as a Frankenstein-like monster in 1971 to its latest versions in DC Comics' New 52.
However, if there is a story worth telling, it is that of the Alan Moore comics, which began its series in 1982 and has marked everything that the character has meant since then. The film of the same year 1982 is in fact based on this story, but in a very primitive way that will surely be improved with this new adaptation.
Alan Moore's Swamp Thing tells the story of Dr. Alec Holland, who after suffering a terrible accident becomes an elemental creature that fights against the destruction of a world dominated by pollution. Undoubtedly, a message of globalism and progress that is necessary today.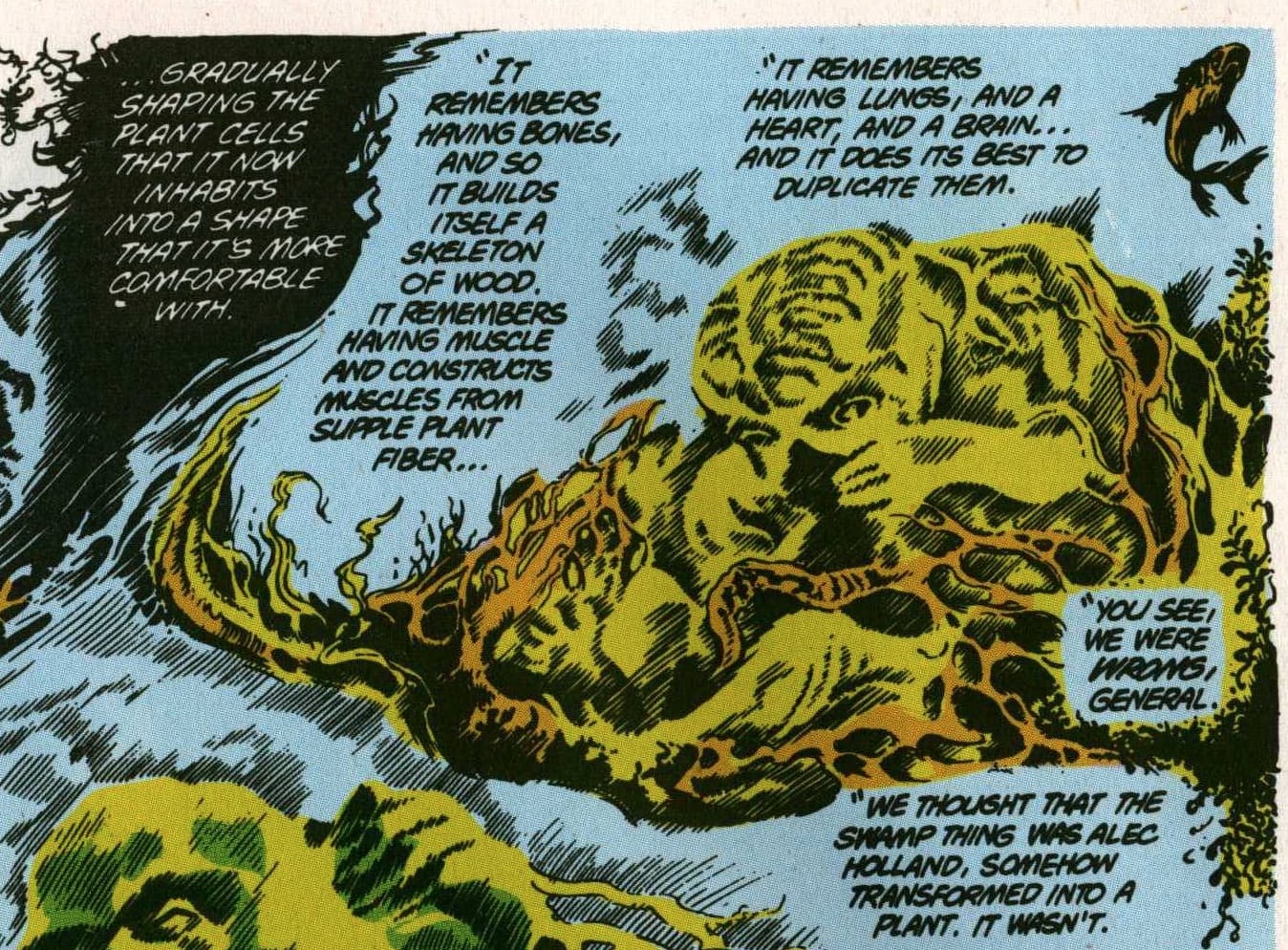 The Suicide Squad: Secret Origins
While there is no Suicide Squad movie in this first chapter of James Gunn's new DC Universe, the characters the director introduced in 2021 are going to bring a lot of tail in his future plans.
On the one hand, there is the Peacemaker series, which had a great success last year and is going to have more seasons. On the other hand, it has been confirmed that Rick Flag and Weasel will be two of the main characters in the animated Creature Commandos. And finally, there is the Waller series, which will serve as a link between the Peacemaker seasons and will star Viola Davis as Amanda Waller.
To make sure you don't miss out on everything these crazy characters have to offer, and at the expense of a future Suicide Squad sequel, there's nothing like Suicide Squad: Secret Origins for everything there is to know about this group of outcasts.
Green Lantern: Rebirth
Gunn and Safran's Green Lantern project is one of the most mysterious of all their planning. According to the creators, they are going to make a series "with a plot very similar to True Detective," in a big-budget HBO-style show. To do so, they have discarded the series Greg Berlanti was working on for the Green Lanterns, a more classic space opera.
No matter how hard we look on the shelf, it's hard to find a Green Lantern comic that fits this mild description that is stirring up so much hype. However, we can advise one that has laid the groundwork for everything Green Lantern in the 21st century: Rebirth.
Written by Geoff Johns, this comic brings back the classic character Hal Jordan in an odyssey featuring all the characters of the Green Lantern mythology. That's why, if you know nothing about the character or his world, it's a sensational entry into his universe.
Wonder Woman: War of the Gods
If with the mythology of Green Lantern they want to create a True Detective, with Wonder Woman they are betting everything on making a Game of Thrones. This is how they have described the series Paradise Lost, a fiction that will travel to Themyscira, Wonder Woman's native island, to tell the story of a political war and internal confrontations between the Amazons.
There is no comic that exactly adapts what Gunn and Safran want to carry out, it seems they have taken it upon themselves to commission stories that work better on television, but there is a key comic to understand where they want to get: Wonder Woman: War of the Gods.
Created in the nineties by George Pérez, this comic book portrays a war between the Amazons and the Olympus of the Greek gods (Zeus and companies). A battle without quarter where even appear other characters of the DC universe as Lobo, Superman or the Suicide Squad.
Blue and Gold
A Booster Gold series for HBO Max is also on the way, and will co-exist with the upcoming Blue Beetle movie due out later this year. According to Safran, the series will be about "a loser from the future who uses basic technology from the future to return to the present day and pretend to be a superhero." And Gunn sums it up as "imposter-as-superhero syndrome."
But, to catch up with the characters, nothing better than the comic Blue and Gold, published in 2022 by Dan Jurgens. The story is updated to today's world, with social networks as a driving force, screens surrounding everything and a Booster Gold more lost than ever.
It's very interesting to see what they can do with this plot. The comic is certainly hilarious, so it's a great time to keep an eye on it before the series arrives.