Marvel Studios has just made one of the most shocking announcements in its entire history: producer Victoria Alonso, who has produced every film in the Marvel Cinematic Universe since Iron Man (2008), has left the company on March 17.
Alonso has been one of the most important figures of the company, being part of the triad that he made with Kevin Feige and Louis D'Esposito. Between films, series, shorts and specials, he has worked in the UCM in more than forty productions. In addition, he was one of the key players in the negotiations for the purchase of the studio by Disney in 2009.
Who is Victoria Alonso? The producer who has left Marvel Studios
Victoria Alonso arrived at Marvel Studios in 2006, when the studio was just starting up, and her role was head of visual effects. She remained as producer until the release of The Avengers in 2012, and from then on she was established as Executive Director. In this role, she was directly in charge of demonstrating the viability of her projects and negotiating with Disney for their development. In addition, it is the producer of Argentina, 1985, nominated for an Oscar for best international film.
Since 2021, however, Victoria Alonso's position changed to President of physical post-production, visual effects and animation for the company. And that's when the problems began. Although the real causes of her departure are unknown, as Vulture magazine claims, special effects employees could not stand her attitude, and directly accused Alonso of generating a "toxic environment" in the VFX department.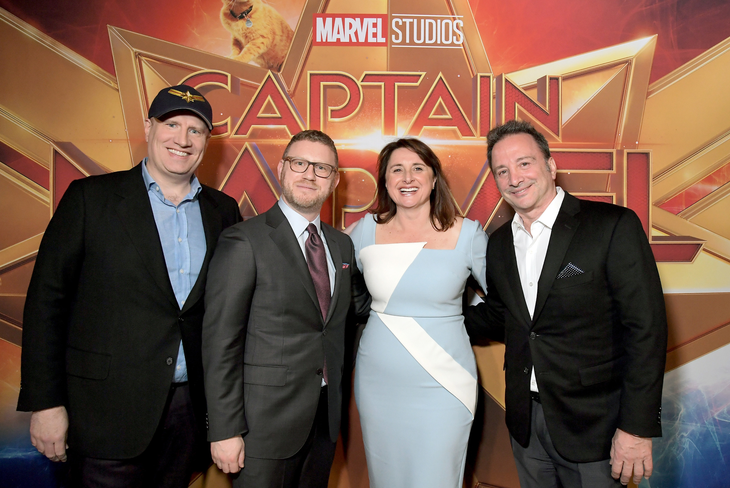 Marvel Studios was already known for asking for results too quickly from its post-production employees, which could sometimes lead to crunch and somewhat weak final results. But this would have gotten worse since Alonso has been in the job, and considering that the projects have multiplied – Phase 4 had 18 productions, seven more than the previous one and in just two years – the workers would have reached their limit.
Added to this is the fact that Ant-Man and the Wasp: Quantumania has not done as well at the box office as expected. Although it has made over $460 million, considering it cost $200 and was the opening film of Phase 5, it was expected to get a much better reception from audiences.
Ant-Man and the Wasp: Quantumania, to make matters worse, has been harshly criticized for its special effects. Although it is a film that is based on them, since the protagonists travel to the so-called Quantum Realm, there have been more than a few who have said that they look somewhat outdated and unrealistic. Many, in fact, have compared it to being inside a video game… but in a derogatory way.
VFX workers had reached their limit
This, of course, stems from the deplorable conditions for the technicians who worked on the film's VFX. Going back to the Vulture article, which they published when the film came out, the statements of the people in charge are worrying:
"They are drawing blood from the stones. And we're out of blood. There were a lot of editing changes during the last stretches of the film, with not enough time or equipment to carry them out as they should."
This worker, anonymous so as not to have problems with the company, also explained that many of the scenes that took months to assemble were cut or altered. He also defends that Marvel is "the worst client" they have ever had, and does not explain how they have had to make drastic decisions to save budget when they are supposed to have so much money for their productions:
"The money is there – why isn't it coming in? If Marvel would spend just a little more money to pay more visual effects people… But, if it comes down to them not being comfortable with their bank numbers and us working our butts off, we'll always lose out. Honestly, you can compare it to human greed.
Other workers also argue that their conditions were very poor, and that "Quantumania is just one more in a long line". They also blame the fact that they run so many productions for the unprofitable workflows, especially when they don't have the same money for all of them:
"With so many projects going on simultaneously, resources become scarce and quality starts to suffer. You can't expect visual effects companies to give you the highest quality work, especially if you're giving them a low budget."
In the story, they also defended that Quantumania was not up to par because "in terms of priority, Wakanda Forever was definitely at the top. All the money went to that. The best resources were for that."
Between the bad atmosphere generated, the exploitation denounced by the studio's workers and the poor final results, it is not surprising that Victoria Alonso has finally left her post. What is not clear is whether Marvel will have learned its lesson from this. With so many projects to come, and so many others from Disney -the parent company- they will have to seriously consider changing their strategy.