Although dozens of leaks about Rockstar's future game have already come to light, we still have to wait for official information about this installment. But, in the meantime, we can continue to enjoy their latest games, be it the successful GTA V or the well-remembered GTA IV.
Grand Theft Auto IV is, for many players, the best game in the series. It is clear that the next one surpassed this installment in all aspects, especially in terms of freedom and gameplay, but GTA 4 had something that very few titles in the franchise have had: a memorable story and a protagonist to remember.
But how did Rockstar manage to come up with such an interesting narrative and win the hearts of gamers? Here we tell you about one of the most interesting episodes in the history of Grand Theft Auto.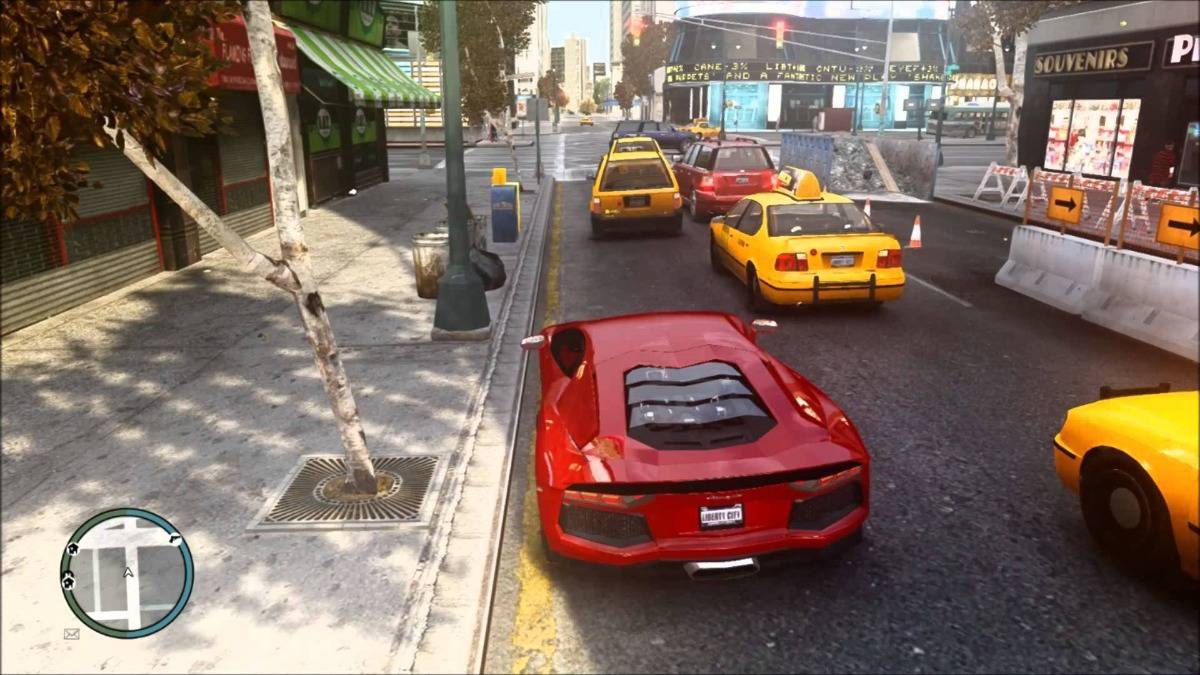 Creating the ultimate Grand Theft Auto game
The release of Grand Theft Auto IV in 2008 was one of the most anticipated events in the history of video games. With its promise to be the biggest and most ambitious game in the series to date, it was expected to set new standards in the open-world game genre.
It all started shortly after the release of GTA: San Andreas in 2004, when the team set to work on the next installment of the series. Their goal was to create a world bigger and more detailed than any other game out there. They no longer just wanted to outdo themselves, they were aiming to become video game history.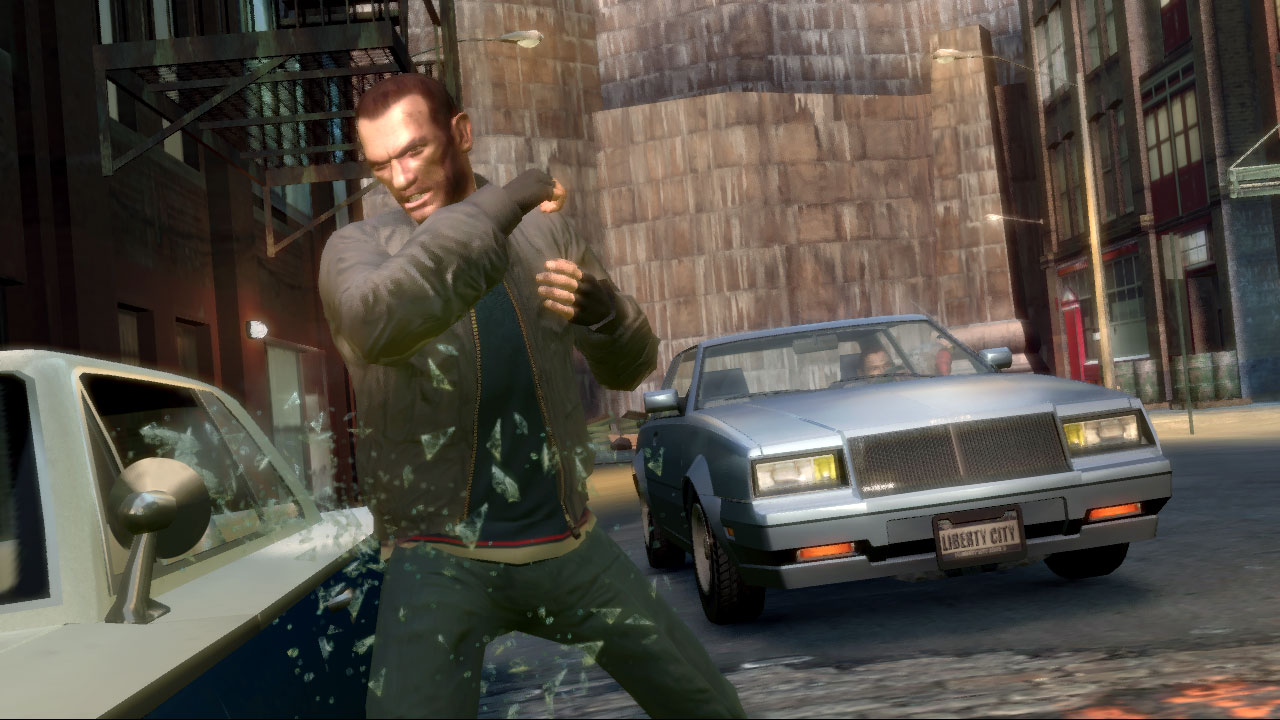 To achieve this difficult challenge, the development team invested in new technologies and tools to create a more realistic and believable world. One of the most outstanding features of GTA IV was the development of the Euphoria animation engine, based on Dynamic Motion Synthesis, which allowed characters and objects to react more realistically in the game.
GTA IV also featured for the first time the RAGE game engine, which allowed developers to create a more realistic and detailed open world than ever before. The RAGE engine also enabled the implementation of a real-time damage system for vehicles and characters, which made action scenes and chases even more realistic and curious than in previous titles.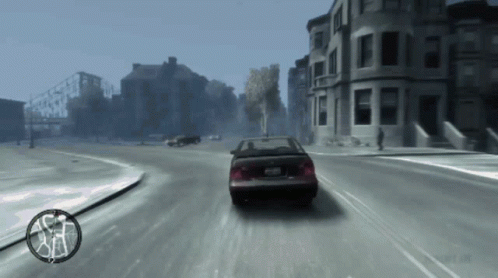 A story from another level
But the studio's greatest efforts were not focused on the technical side of the game, as was often the case with previous titles, but rather on the narrative. After several highly successful games that were childish in their plots and somewhat basic in their mafia stories, Rockstar North sought to create complex and realistic characters that felt like real people instead of mere stereotypes. In addition, they sought to create an exciting story that would take the player through a variety of decisions and emotions.
To do so, they counted on a very special protagonist who, today, is remembered as one of the most beloved of the saga: Niko Bellic. Bellic appears as an Eastern European immigrant who arrived in Liberty City in search of a new life. As the plot progresses, players discover that Niko has a dark and tragic past that haunts him. But this is not explored in a prototypical or casual way, but through exciting scenes, secrets that are revealed little by little and a narrative, in general, far superior to that of the previous games.
Niko Bellic was played by Serbian actor Michael Hollick, who has won the favor of the GTA audience after his performance. Hollick not only lent his voice to the character, but also acted in motion capture for the game's cutscenes. Despite his large role in the game, Hollick received relatively little compensation in comparison to the game's enormous success, which became a major controversy at the time.
Be that as it may, the game's plot is full of other interesting secondary characters, from members of the Italian mafia to Eastern European immigrants, Niko Bellic's colleagues, who struggle to survive in a tough and competitive city. Each character has his or her own backstory and unique personality, making Liberty City not only spectacular, but also believable and realistic.
Liberty City: the worst of America
But GTA IV not only set new standards in terms of technology and storytelling, it also managed to captivate players with its incredibly detailed open world.
One of the reasons why the game marked a before and after was because of its impressive map. Liberty City was full of life and activity, with people walking the streets, cars driving, and businesses opening and closing on their own time. Every corner of the city was full of detail, from billboards to items in store windows. Even the buildings were detailed, with full interiors that players could explore. For the first time, a video game city didn't feel like a ghost town.
But what really made Liberty City feel like a real place was the way the characters interacted with it. Passersby reacted to the player's presence, and non-playable characters (NPCs) had realistic conversations with each other. Even the vehicles in the game behaved realistically, with engines responding to speed and collision in a believable way.
A soundtrack richer than ever
Of course, the soundtrack helped the conceptualization of this American dream city. Music has always been an important part of the GTA series, and GTA IV was no exception. The game's BSO included more than 200 songs from a variety of musical genres such as rock, rap, pop and electronic music.
Among the featured artists were Iggy Pop, David Bowie, The Who, Bob Marley, Nas or Kanye West. In addition, some original songs created especially for the game were included, such as The Ballad of Gay Tony Theme and No Sex for Ben, by The Rapture.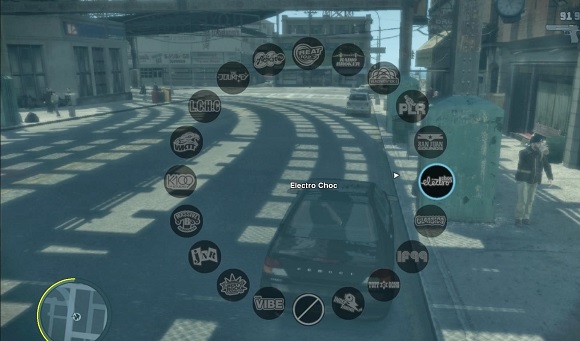 In addition to the music, GTA IV radio also featured a fun cast of characters who provided commentary and jokes during the broadcasts. Some of the most popular characters included DJ Lazlow, Fernando Martinez and the DJ duo The Martin Serious Show.
But what really stood out about GTA IV's soundtrack was the fact that Rockstar Games included radio stations that featured music in non-English languages, which added an extra layer of authenticity to the game's world. For example, there was a Russian radio station called Vladivostok FM, featuring music from popular Russian artists, and a Spanish-language radio station called San Juan Sounds, filled with reggaeton and other popular Latin American genres.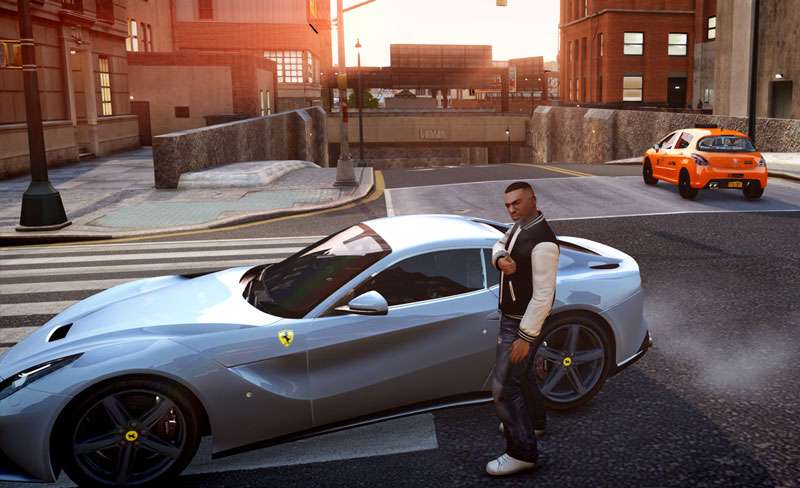 What did the reviewers say about GTA IV?
When the game was finally released in 2008, GTA IV was critically acclaimed and received numerous awards. Critics praised the gameplay, narrative and setting, and many considered the game a masterpiece of the genre.
However, not all reviews were as positive as previous GTA titles. Some critics also pointed out that the gameplay was a bit heavy and could become tedious in some areas.
There was also some criticism of the violence in the game and its portrayal of certain ethnic groups – something that is common when it comes to Grand Theft Auto. Some argued that the game glorified violence and crime, and that its portrayal of Italian mafia characters and Eastern European immigrants was simplistic and stereotypical.
But time has proven GTA 4 fans right, and many fans still consider it to be the best game in Rockstar's history, surpassing not only GTA 5 but also Red Dead Redemption 2.
The game sold more than 25 million copies worldwide in its first year, something that may seem even short compared to the next installment, but it was a unique milestone at the time. It also helped establish the GTA franchise as one of the most important in the video game industry.