Video game adaptations to the screen are becoming more and more common and effective. If earlier this year we had the incredible series based on The Last of Us, which has managed to rise as the most popular HBO Max fiction of the year, later we received a premiere for all audiences about the most important franchise in the industry: Super Mario Bros.
Released on April 5, the film quickly became an unprecedented success for its producer, Illumination. It smashed the box office around the world and, although the reviews were mixed, for the most part it was universally acclaimed. In fact, more than a month after its release, it continues to achieve crazy records that surpass all other releases.
Mexico's most watched film
Specifically, the biggest record that the Super Mario Bros. movie has achieved is that it has just become the highest-grossing movie in the history of Mexico. Yes, I'm not talking about the highest-grossing animated or adventure film, but in general. Aaron Horvath and Michael Jelenic's film has surpassed Avengers: Endgame and Spider-Man: No Way Home, the last two records in the country, and has moved into the general top.
This achievement is no small feat. The film has reached $82.4 million in the Central American country alone, up from the $81.15 million that Spider-Man: No Way Home had grossed in 2021. In addition, worldwide it had already surpassed $1.161 billion last week, making it by far the most popular video game-based movie ever.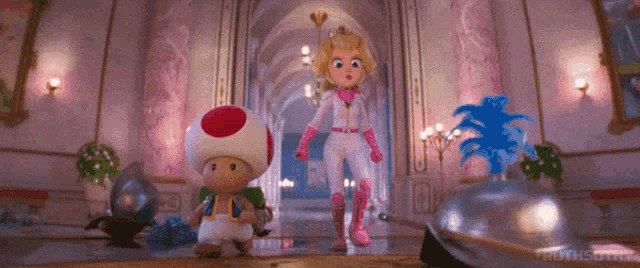 Behind Super Mario Bros. are Warcraft: Origins, which in 2016 grossed $439 million; and Detective Pikachu, which reached $429 million in 2019. Undoubtedly, both this film and others like it make it clear that we are facing a new era for movies based on video games. Hardly anyone remembers the failed Resident Evil adaptations anymore, and it goes without saying that Uwe Boll no longer has a place in today's industry.
Some of the links added in the article are part of affiliate campaigns and may represent benefits for Softonic.